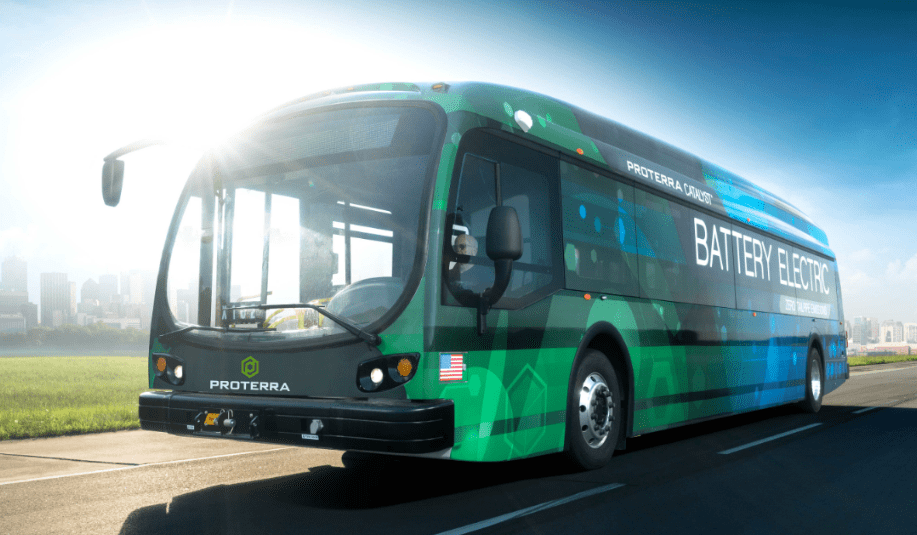 South Carolina-based Clemson Area Transit (CATbus) has purchased ten 40-foot Proterra Catalyst E2 buses and related charging infrastructure, representing the transit agency's second fleet of battery-electric Proterra buses.
Serving 1.9 million riders annually in three upstate South Carolina counties, including the cities of Clemson and Seneca, the towns of Central and Pendleton, and four universities, the fare-free CATbus system will have the largest zero-emission fleet in the Carolinas, says Proterra.
The CATbus transit vehicles will be manufactured in Proterra's East Coast manufacturing facility, located in nearby Greenville, S.C.
"As part of our vision at CATbus, we are committed over the next eight years to expand upon projects that reduce energy consumption and increase access to clean, efficient mass transit. The integration of these 10 Proterra electric buses into our fleet is a big step in making this happen," comments Keith Moody, interim general manager of CATbus. "With 50 percent of our fleet soon to be serviced by zero-emission, battery-electric buses, today marks an important milestone, and we're pleased to further our partnership with Proterra as the company helps CATbus achieve our transit goals towards a 100 percent electric fleet."
CATbus purchased the Proterra Catalyst E2 buses in part with a $3.9 million grant from the Federal Highway and Transit Administration's Low- or No-Emissions program. The program provided $55 million in bus-buying grants to municipalities in 2016.
The new purchase complements the six Proterra buses already servicing the City of Seneca by CATbus. In 2015, Seneca became the first city in the U.S. to operate an all-electric bus fleet, notes Proterra. Since the fleet debuted, the Seneca Proterra buses have received 27,950 charges, traveled more than 520,000 miles and eliminated over 2,848,600 pounds of greenhouse gases.