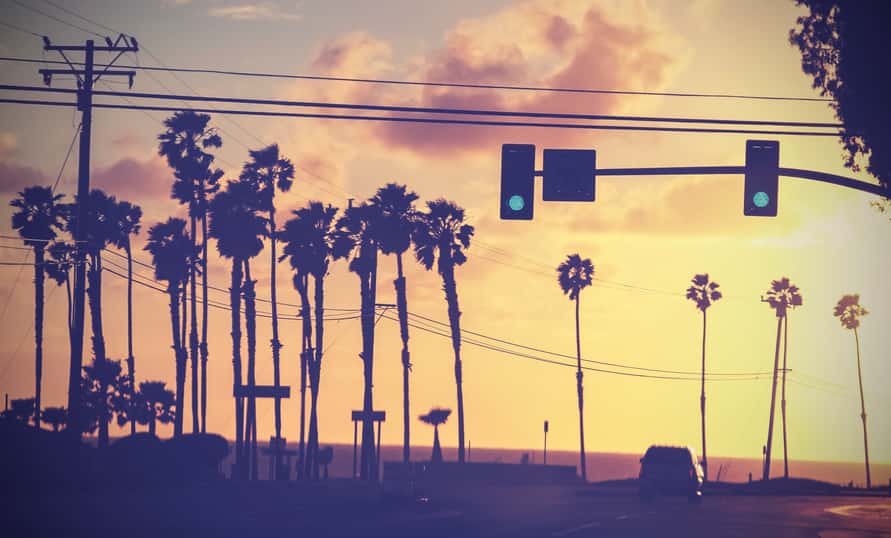 Can you afford a "green" car? Despite the countless initiatives and incentive programs in California encouraging clean vehicle transportation, many lower-income consumers still face an uphill battle when it comes to "clean and green" affordability.
Enter the California Air Resources Board (CARB).
As of Oct. 20, CARB officially approved the $363 million plan to put more clean vehicles on the road in California – specifically, in the communities that need them the most.
Using proceeds from the state's cap-and-trade program, this funding will provide increased rebates for low- and zero-emission passenger vehicles in highly polluted areas and will deploy more zero-emission, heavy-duty trucks and buses across the state.
CARB's original plan, which was approved by the board last June, describes how the organization would spend $500 million in proposed Low Carbon Transportation and Fuels funding from the Greenhouse Gas Reduction Fund and $28.6 million for the Air Quality Improvement Program.
The legislature, however, postponed action on the $500 million proposal due to budget uncertainty – until A.B.1613 was approved on Aug. 31.
"The revised plan adjusts our funding allocations for each project as prescribed by Assembly Bill 1613, which allocated $363 million to CARB for Low Carbon Transportation Projects," says Pamela Diaz, information officer for CARB.
"The overall goal is to accelerate development and deployment of the cleanest vehicle and equipment technologies to meet California's air quality goals," she adds.
A significant portion of the funding – $133 million, specifically – will go to the Clean Vehicle Rebate Project (CVRP), which promotes clean vehicle adoption in California by offering rebates for the purchase or lease of new, eligible, zero-emission vehicles (ZEVs), including electric, plug-in hybrid electric (PHEVs) and fuel cell vehicles.
The revised plan includes another $80 million – almost double the original funding – to support light-duty vehicle equity projects, including at least $60 million for the Enhanced Fleet Modernization Program and the Plus-Up scrap-and-replace pilot program.
The remaining $150 million will finance heavy-duty vehicle and off-road equipment projects, including $18 million for the Hybrid and Zero-Emission Truck and Bus Voucher Incentive Project, and provide zero-emission buses for various transit agencies and rural school districts.
For the past few years, California has been at the forefront of this effort, pushing to reduce greenhouse-gas emissions, improve air quality, deploy ZEVs and reduce petroleum dependency across several platforms. Although these initiatives are valuable in and of themselves, California's efforts came out of necessity.
According to the American Lung Association, eight out of 10 Californians live in counties with unhealthy levels of either ozone or particle pollution. The Bakersfield metropolitan area tops the list as the most polluted area in the country for particle pollution – much of which is spit out into the air from highway traffic – while Los Angeles continues to rank as the No. 1 most polluted area in the U.S. for harmful ozone pollution.
"Transportation is a major source of air pollution in California – therefore, we need cleaner light-duty and heavy-duty vehicles on our roads," says a CARB spokesperson. "Because California is a worldwide leader in the fight against climate change, cleaner vehicles and technologies are key in this effort."
So far, that effort has proven fruitful.
According to CARB, California now boasts more PHEVs on its roadways than any other state, and overall, a White House release reports that California agencies have cut greenhouse-gas emissions from all state operations in half just since 2010.
Looking ahead, California has pledged to purchase a minimum of 150 ZEVs by 2017, bringing the total to over 600. The state has also committed to providing electric vehicle charging at a minimum of 5% of state-owned parking spaces by 2020.
Still, state agencies insist there is a long way to go to achieve their ultimate targets – especially for the areas plagued by air pollution.
It's no secret that disadvantaged and low-income communities are disproportionately burdened by air pollution. These neighborhoods are frequently littered with polluting factories and power plants, with residents living under the looming shadow of industrial commerce. Add in harmful emissions from highway traffic, and it's clear both air quality and residents' health will suffer.
Although it may sound like a simple solution for residents to ditch their old cars and opt for cleaner ones, the hefty price tag on these vehicles has habitually locked a significant portion of Californians out of the market.
According to a study recently conducted by researchers Dana Rubin and Evelyn St-Louis, 83% of those who received CVRP rebates between the program's inception and March 2015 reported that their yearly incomes exceeded $100,000 – indicating a real imbalance in distribution across populations.
Several state laws were passed with specific allocations for these communities, including a law passed in 2014 requiring that 10% of CVRP funds be allocated to disadvantaged areas, but the legislature pushed for more.
Under an associated budget trailer bill, S.B.859, the legislature directed CARB to make several changes to the CVRP, tailoring the program to better suit those in lower-income communities.
Specifically, the CVRP was modified to increase incentive levels for lower-income consumers by $500 and reduce high-income eligibility caps, making these clean vehicles more accessible to a larger number of drivers.
With this change, low-income applicants can now receive an increased rebate payment of $3,500 for a PHEV, $4,500 for a battery-electric vehicle and $7,000 for a fuel cell vehicle.
CVRP participation is now limited to consumers whose gross annual income does not exceed $150,000 for single filers, $204,000 for head-of-household filers and $300,000 for joint filers. (The cap doesn't apply to fuel cell vehicle purchases.)
Further, the changes necessitate outreach to low-income households in order to boost consumer awareness and prioritize rebates to low-income applicants. This move seems particularly necessary when considering it's in the auto industry's best interests to direct their marketing campaigns toward wealthier areas.
To qualify, applicants must have household incomes not more than 300% of the federal poverty level, as per S.B.859's definition of "low income."
The changes officially went into effect as of Nov. 1.
According to a CARB spokesperson, the agency expects the new plan will be successful in giving lower-income communities increased access to both rebate opportunities and the vehicles themselves and will enable emissions benefits across the state.
The funding plan is certainly a step in the right direction to level the playing field, but only time will tell if these adjustments will be enough.