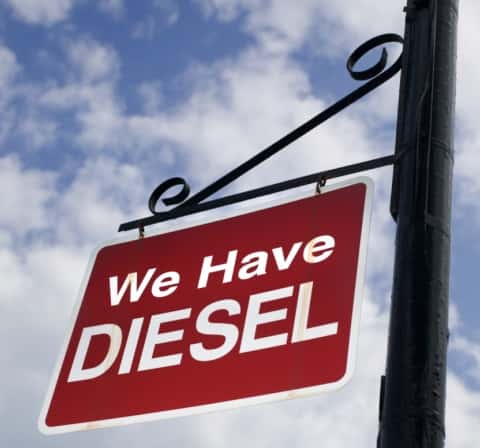 According to the Diesel Technology Forum, the market for diesel vehicles is enjoying steady growth, based largely on consumers' positive perceptions of the technology and on manufacturers' renewed emphasis on delivering cleaner, more efficient vehicles to the marketplace.
The group, a nonprofit organization focused exclusively on the diesel-power arena, has cited data from research firm Baum and Associates and HybridCars.com that points to 27.4% market growth in 2011. The increase in sales of diesel automobiles is, in part, a function of the vehicles' fuel efficiency, the Diesel Technology Forum notes.
Allen Schaeffer, the organization's executive director, said in a statement that 2011 was a 'key year' for the industry. Automakers and other stakeholders have emphasized the 'clean' aspects of today's diesel engines, and that message has evidently resonated with consumers.
'This 27 percent increase in annual sales is a strong sign that American drivers are understanding the benefits of new clean diesel technology in terms of better fuel efficiency and reduced emissions,' he said. 'I fully expected clean diesel auto sales to increase further as several new diesel cars enter the U.S. market in the next couple of years.'
In the context of market growth, it seems likely that the sector will receive a boost as major manufacturers launch diesel-powered models of popular platforms in the U.S., partly in an effort to meet the coming federal fuel-efficiency standard of 54.5 mpg by 2025.
For instance, the Diesel Technology Forum notes that Volkswagen began production of a diesel Passat this past summer in Tennessee, and Chevy is planning to offer a diesel Cruze in the U.S. beginning in 2013. Mercedes-Benz is also offering its S350 BlueTEC diesel this year.
And just this week at the North American International Auto Show in Detroit, Chrysler said a Jeep Grand Cherokee diesel will be available in the U.S. by 2014, and GM announced its plans to market a diesel version of the Cadillac ATS. Porsche is also bringing a Cayenne diesel to showrooms later this year.
The Diesel Technology Forum says the data it collected suggests that diesel car sales could represent 6.5% of the U.S. market by 2015 – compared to about 3% today – and increase to 7.4% by 2017.