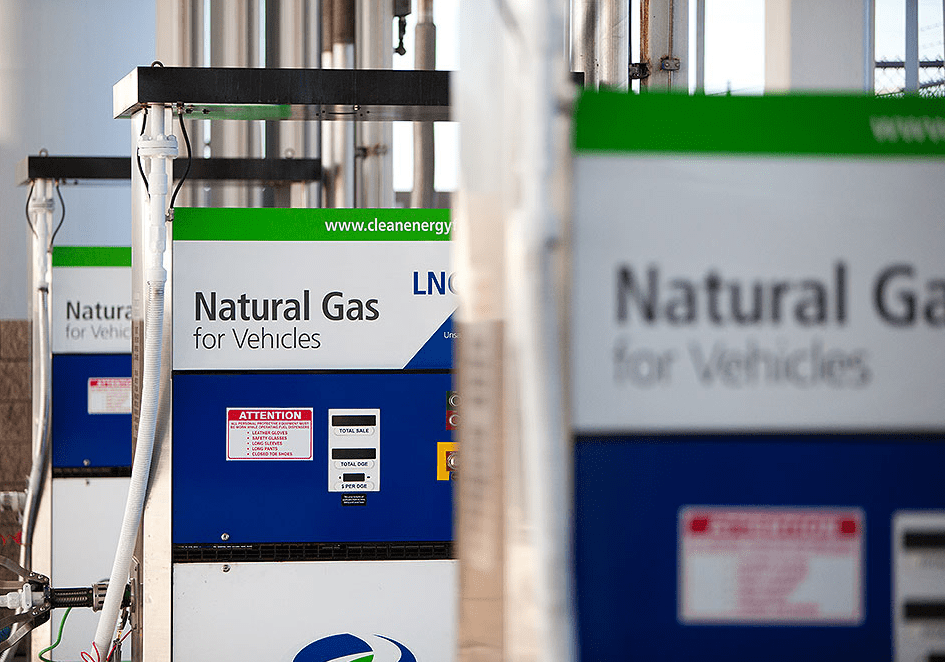 Clean Energy Fuels Corp., a major provider of natural gas and fueling structures for the transportation sector, says it has been awarded a multiyear compressed natural gas (CNG) contract for Washington Metropolitan Transit Authority, which provides transit services to more than 4 million people across the National Capital Region.
According to the company, the new contract covers two transit stations that supply over 580 CNG transit vehicles with natural fuel and represent approximately 6 million gasoline gallon equivalents (GGEs) per year.
Further, Clean Energy has also welcomed the passage of two major climate change bills in California last week. S.B.32 and A.B.197, which will require the state to cut greenhouse-gas levels to 40% below 1990 levels by 2030, are both expected to be signed into law by Gov. Jerry Brown shortly.
"The passage of these two bills are a testament to the commitment shown by the state of California to sustain its efforts to reduce greenhouse-gas emissions," said Andrew J. Littlefair, president and CEO of Clean Energy. "The use of natural gas transportation fuel by medium- and large-size vehicle fleets can play a significant role in helping to achieve the goals laid out in these bills."
Although both bills extend the California Air Resources Board's authorities and underscore the state's commitment to reducing greenhouse-gas emissions, neither measure specifically extends California's cap-and-trade program, which continues to be an important source of revenue for many clean air and climate change initiatives.
In its statement, Clean Energy also announced additional agreements signed throughout the U.S., including the following, to add to its natural gas fueling portfolio.
Akron Metro Regional Transportation Authority held a ribbon-cutting ceremony to celebrate the public expansion of its CNG fueling station in Akron, Ohio. The private station, which is operated and maintained by Clean Energy to fuel Akron's 60 full-size CNG transit buses, and 31 paratransit buses, will now offer CNG to the public around the clock . Clean Energy will handle the retail, operations and maintenance of the public facility, as well.
Foothill Transit, the largest municipal operator in Los Angeles County, has awarded Clean Energy a $1.4 million contract to upgrade one of two Clean Energy natural gas fueling stations, which support 361 CNG transit vehicles. The stations, currently under a maintenance contract with Clean Energy until 2024, dispense approximately 6 million GGEs per year.
The Metropolitan Nashville Airport Authority has contracted with Clean Energy to design and build a new CNG station at the Nashville, Tenn., airport. Clean Energy was also awarded a seven-year operation and maintenance agreement for the station, which is expected to initially fuel 28 natural gas shuttle buses and other airport vehicles, with an anticipated 350,000 GGEs per year.
USA Hauling and Recycling, one of the largest private solid waste and recycling companies in the country, has contracted with Clean Energy to design, build, operate and maintain a third natural gas station in Connecticut. The new station, located in East Windsor, will initially serve 40 natural gas refuse trucks via time-fill dispensers, representing an anticipated 600,000 GGEs per year.
Clean Energy has completed construction of a time-fill CNG station in Edmonton, Alberta, for Green for Life Environmental Inc., one of Canada's largest liquid and solid refuse companies.
In addition to these projects, Clean Energy Fuels secured $1.2 million in grant funding for seven Clean Energy customers in the refuse, transit and trucking industries. The grants, awarded by four different states, provide funding for a total of 53 natural gas vehicles, including refuse vehicles for South San Francisco Scavenger, shuttle vehicles for Wally Park at the Denver International Airport and CNG heavy-duty trucks for Testa Produce in Illinois.
Clean Energy builds and operates CNG and liquefied natural gas (LNG) fueling stations; manufactures CNG and LNG equipment and technologies; develops renewable natural gas production facilities; and claims to deliver more CNG and LNG fuel than any other company in the U.S.