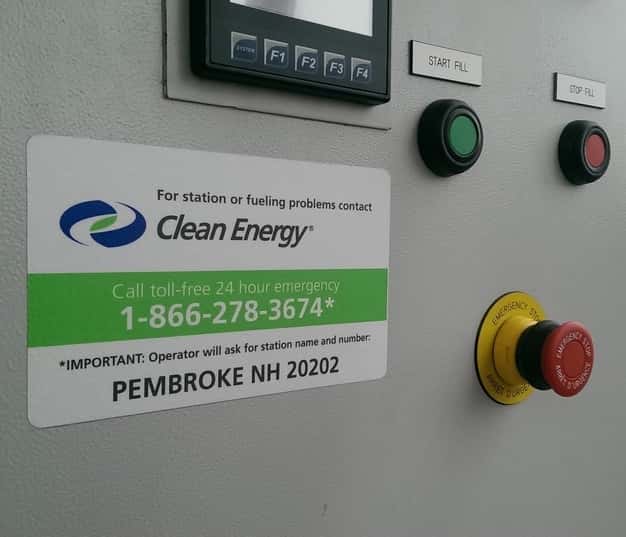 Clean Energy Fuels Corp. has completed a new compressed natural gas (CNG) refueling station in New Hampshire – its first in the state – that will be supplying twice as much CNG as any other Clean Energy facility.
In addition to providing fuel for fleet vehicles, the Pembroke, N.H., station is a primary supply location for NG Advantage LLC's unique business model: bringing CNG to large energy users that are not located on a natural gas distribution network. In turn, these customers – hospitals, factories, etc. – can shift from using fuel oil or propane to natural gas via NG Advantage's 'virtual pipeline.'
The new station in Pembroke is central to that virtual pipeline. NG Advantage has invested in a fleet of over-the-road trailers that are specially equipped with massive 8,384-liter Hexagon Lincoln CNG cylinders. These trailers will get filled in Pembroke and deliver natural gas to NG Advantage customers, accounting for at least 10 million GGE of CNG annually.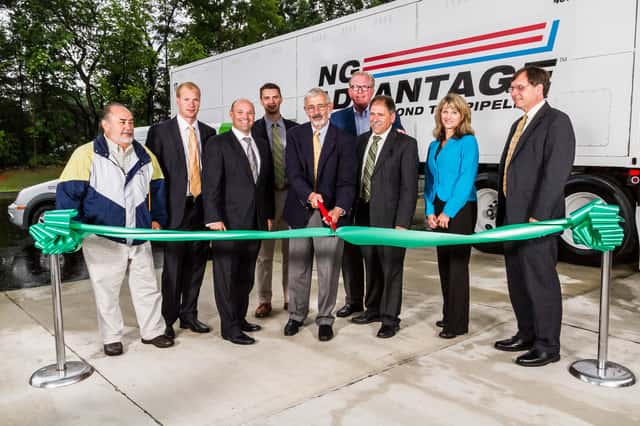 The facility is located on property that Clean Energy purchased from Associated Grocers of New England Inc. at 10 Cooperative Way in Pembroke. Town officials worked with Clean Energy and CLD Consulting Engineers Inc. on zoning and land-use issues related to the station, and Genesis Contracting took the lead on the construction of the facility.
Four 250-hp IMW Industries compressors form the backbone of the station. On-site CNG storage is handled by a three-pack of ASME vessels from FIBA Technologies Inc.
The fuel flows to four dual-hose dispensers designed primarily to fill NG Advantage's trailers. These dispensers use Parker hoses and Oasis nozzles, among other balance-of-system components. There are also two retail-facing dual-hose Gilbarco Veeder-Root fast-fill dispensers that feature Parker hoses and nozzles from OPW.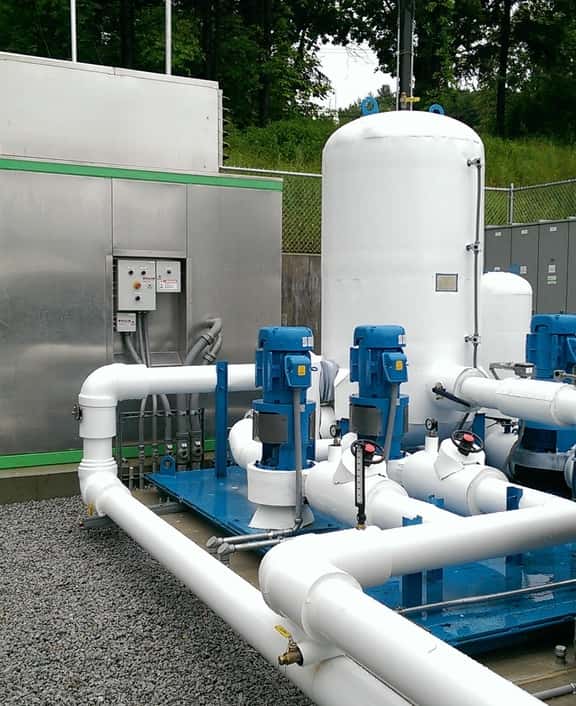 In addition to the demand for CNG created by NG Advantage's fuel agreement with Clean Energy, buzz and business from fleets in the area are also building. North American Equipment Upfitters Inc. is one local firm serving fleets' natural gas vehicle conversion needs, with a background performing work for New Hampshire municipalities such as Concord and Nashua. The company's Brendan Dunican said the Pembroke station will definitely help spur more NGV activity in the area.