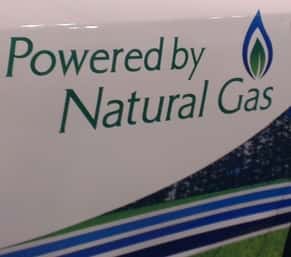 Clean Energy Fuels Corp., the largest provider of natural gas refueling infrastructure in the U.S., is pooling its expertise and market reach with fuel supply and distribution company Mansfield Energy Corp. to further expand fleets' access to natural gas for transportation applications.
Central to the partnership is Clean Energy's penetration of Mansfield's enormous complement of customers in the private fueling sector. Mansfield currently has more than 6,000 customers and 18,000 delivery locations in North America, including all 50 U.S. states and 10 Canadian provinces. The company averages about 3 billion gallons of transportation fuel sales annually.
Mansfield's customers are largely individual companies and organizations that own and operate fueling infrastructure on private property. Gasoline and diesel are certainly the fuels that dominate Mansfield's book of business today, but CEO Michael Mansfield is bullish about natural gas usage increasing.
'We think it's a compelling offering that's going to get a lot of interest,' he said during a press conference on Tuesday morning.
Sales and marketing personnel from both Mansfield and Clean Energy will be approaching existing Mansfield customers to gauge their interest in – or simply thoughts about – natural gas fuel for fleet vehicles. The objective is to bring lower-cost natural gas to customers' 'proprietary backyard fueling' facilities.
'This is an infrastructure play – behind the gate, in most cases,' added Andrew J. Littlefair, president and CEO of Clean Energy.
Both companies anticipate that compressed natural gas (CNG) will likely be the more compelling fuel type – as opposed to liquefied natural gas (LNG) – for Mansfield's customer base. The majority of these fleets are running return-to-base operations, so CNG-powered natural gas vehicles will generally offer sufficient range. Moreover, CNG fueling – whether time- or fast-fill technology – can be deployed relative quickly.
Clean Energy will also be acquiring Mansfield Gas Equipment Systems, which develops CNG stations and provides ongoing refueling infrastructure service and support to various fleet customers.
The subsidiary is currently managing operations at more than 40 CNG refueling locations, and 20 new sites are now under development. Clean Energy will add these facilities to its existing network of nearly 350 CNG and LNG stations.
'We certainly think we're in the early stages of growth,' Mansfield said.