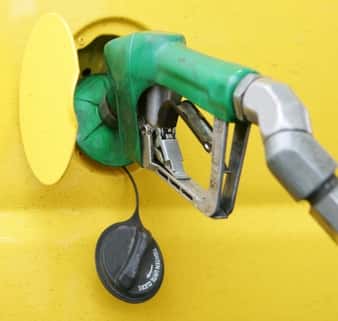 Clean diesel is a combination of modern powertrain technology, exhaust after-treatment systems and ultra-low-sulfur diesel fuel that, today, helps consumers and fleets improve fuel economy and reduce greenhouse gas emissions without sacrificing driving performance.
Diesel engines have been used in transportation for more than 100 years, but the modern reinvention of diesel began in the mid-1990s with the introduction of the common-rail fuel-injection system. The common-rail system delivers diesel fuel under high pressure to fast-acting injectors that place a precise amount of fuel in each combustion chamber. The common-rail system has allowed modern diesel engines to yield improvements in three main areas:
Efficiency – A diesel engine maintains a 30% fuel consumption advantage over a comparable port-fuel-injected (PFI) gasoline engine
Environmental benefits – Diesel provides a 25% reduction in CO2 compared with a PFI gasoline engine;
Power – Diesel delivers the torque for the fun-to-drive factor and for towing heavy loads.
The move to the common-rail fuel-injection system, combined with the introduction of ultra-low-sulfur diesel fuel and advanced emissions after-treatment systems such as diesel particulate filters, nitrogen oxides (NOx) traps and selective catalytic reduction (SCR) has significantly reduced the exhaust emissions of diesel engines. Diesel particulate filters reduce particulate emissions by 80% to 90%, and SCR and similar technologies convert NOx into nitrogen and water.
In medium- and heavy-duty trucks, where diesel is the predominant engine, a similar transformation has taken place in emissions. It would take more than 60 clean diesel trucks to equal the emissions of one 1988 truck. And while more than 60% of medium-duty pickup buyers choose a diesel engine option, virtually all heavy-duty trucks use diesel engines.
In addition to these benefits, diesel engines are known to be extremely reliable and durable.
In turn, clean diesel engines have become the powertrain of choice in Europe (where half of all new vehicles sold are diesel), and in the U.S., they are capturing an increasing portion of the light-duty market.
During 2012, sales of clean diesel light-duty passenger cars in the U.S. increased 23.5% compared with the previous year – from 101,624 to 125,522 – according to new sales information compiled by HybridCars.com and Baum and Associates. The overall take rate (percentage of buyers who choose diesel when an alternative powertrain option is available in the same vehicle) of clean diesel passenger cars is 30%, with some models as high as 80%.
The number of brands offering diesel passenger cars is expected to more than double from 2012 to 2015. In fact, 20 models of diesel cars and SUVs were on sale in the U.S. at the beginning of 2013. We expect that 54 new light-duty diesel models will be available by 2017, including 22 new models in 2013, with models already announced from Audi (Q5, A6, A7 and A8), GM (Chevy Cruze), Chrysler (Jeep Grand Cherokee, Ram 1500 and Ram ProMaster), Mazda (Mazda6) and Volkwagen (Beetle Convertible TDI), to name a few.
The total cost of ownership is what draws many consumers to consider diesel. Because of the fuel economy advantage over a comparable PFI gasoline-powered vehicle, diesel owners typically see their vehicles paying back their somewhat higher initial cost in as little as 18 months, due to the fuel economy advantage, according to a study by Carnegie Mellon University that was underwritten by our company. In addition, at trade-in, diesel vehicles are worth up to 25% more than a comparable gasoline vehicle, or up to 19% more than a comparable hybrid, when sold with the same mileage.
Going forward, with further improvements in technology – such as the implementation of start/stop technology, downsizing, advanced thermal management and hybridization – light-duty diesel engines have potential for even greater efficiency.
Andreas Sambel is director of marketing, diesel systems, for Robert Bosch LLC.