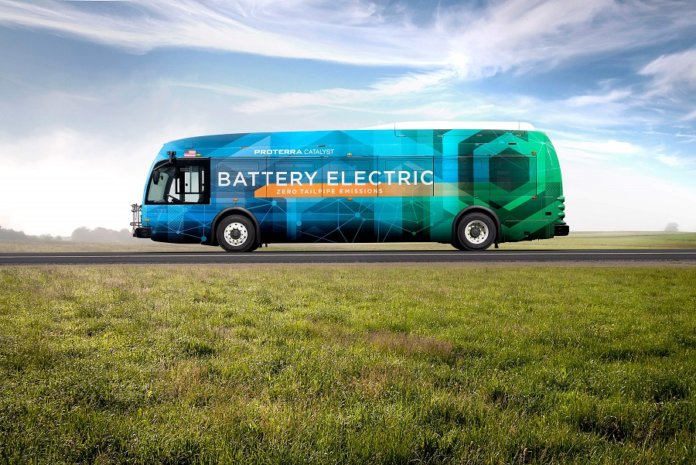 Charlotte Douglas International Airport (CLT) in North Carolina has agreed to purchase five 35-foot Proterra Catalyst E2 electric buses and five 125 kW Proterra plug-in charging systems.
As one of the busiest airports in the nation, CLT serves approximately 46 million passengers each year. CLT is now the ninth airport to purchase Proterra electric buses for ground transportation. The buses will be manufactured locally in Greenville, S.C.
"At CLT, we are dedicated to implementing sustainable practices that are cost-effective and that create a better experience for our employees and visitors," says CLT's chief operating officer, Jack Christine. "CLT has the goal of fully transitioning its fleet to zero-emission vehicles, which brings both economic and environmental benefits to the airport and Charlotte community."
Proterra notes that its charging systems use the universal J1772-CCS Type 1 charging standard, enabling buses, utility vehicles and cars to share the same chargers. By planning for scale now, CLT can use the charging infrastructure for a range of battery-electric service vehicles in the future.
CLT is the first airport to leverage Proterra's contract with the State of Georgia, which underwent a testing and review process and selected Proterra as a statewide vendor for electric buses. It allows other states to leverage the state contract to simplify the process of purchasing electric buses.
"Airports are an ideal use case for electric vehicle technology because of their predictable circulator routes and potential for shared charging infrastructure with other service vehicles in the fleet," says Ryan Popple, CEO of Proterra. "It's exciting to see airports from coast to coast, like CLT, make the commitment to transition 100 percent of their fleets to clean, quiet zero-emission buses."