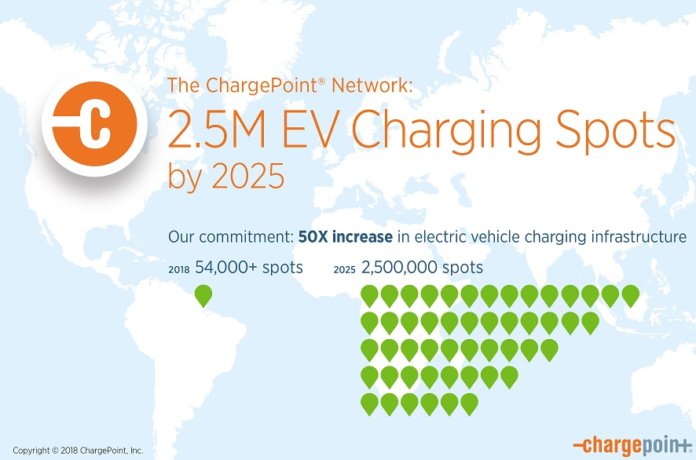 Electric vehicle (EV) charging company ChargePoint, based out of Campbell, Calif., has announced a global commitment of 2.5 million EV charging spots by 2025.
Of the 2.5 million charging spots on ChargePoint's network by 2025, the majority will be evenly split between Europe and North America, with smaller percentages in Oceania (Australia and New Zealand).
"Our commitment to deploy 2.5 million charging spots by 2025 comes as the company embarks on the most significant period of growth in our history and in the midst of a revolution in transportation," states Pasquale Romano, president and CEO of ChargePoint. "The time for transformative change is now, and broadly distributed, substantial and immediate investments in charging infrastructure are necessary to usher in the future of e-mobility."
The ChargePoint network has grown to more than 54,000 globally. Last year, the company expanded into Europe.