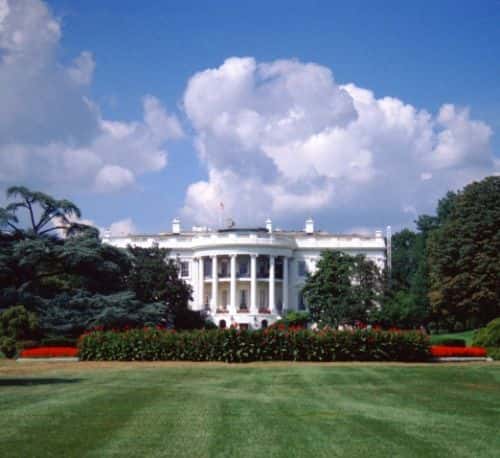 Electric vehicle (EV) charging network ChargePoint has released a statement commending the new White House initiative to designate 48 EV charging corridors alongside interstate highways and has solidified its commitment to further EV station development.
As reported, the U.S. Department of Transportation's Federal Highway Administration recently announced 55 interstates that will serve as the basis for a national network of alternative fuel corridors, spanning 35 states plus the District of Columbia. As part of this initiative, 48 out of the 55 routes will be designated as EV charging corridors, totaling almost 25,000 miles of EV routes in 35 states.
ChargePoint CEO Pasquale Romano says this announcement "marks a big step forward in the effort to make EV charging available from coast to coast."
"There are more than 500,000 EVs on the road today, and every day, more Americans make the choice to go electric. This initiative will help make sure that EV drivers can travel anywhere in the country. We appreciate the Obama administration's leadership on this issue and are committed to doing our part to make electric transportation a reality nationwide," he states.
This announcement follows a White House initiative launched in July that unlocked up to $4.5 billion in loan guarantees to support EV charging and laid out several principles for accelerating EV charging in the U.S., including a robust marketplace; customer choice; and a grid-connected infrastructure that is accessible, affordable, available and reliable.
According to ChargePoint, giving EV drivers access to high-speed charging stations along the national interstate highway system is a vital component of the U.S.' electrified transportation future. In July, ChargePoint committed to providing up to $20 million toward the deployment of a national network of high-speed charging stations as part of public-private partnerships. This includes research and development investments, site identification, smart city deployments, and DC fast-charging corridors.
This February, the California Energy Commission named ChargePoint one of the EV charging companies that will complete the West Coast Electric Highway, which connects British Columbia to Baja California with fast-charging stations for EVs. In September, ChargePoint announced the installation of 95 new DC fast-charging stations in collaboration with two of the world's top automakers, BMW of North America and Volkswagen of America Inc.