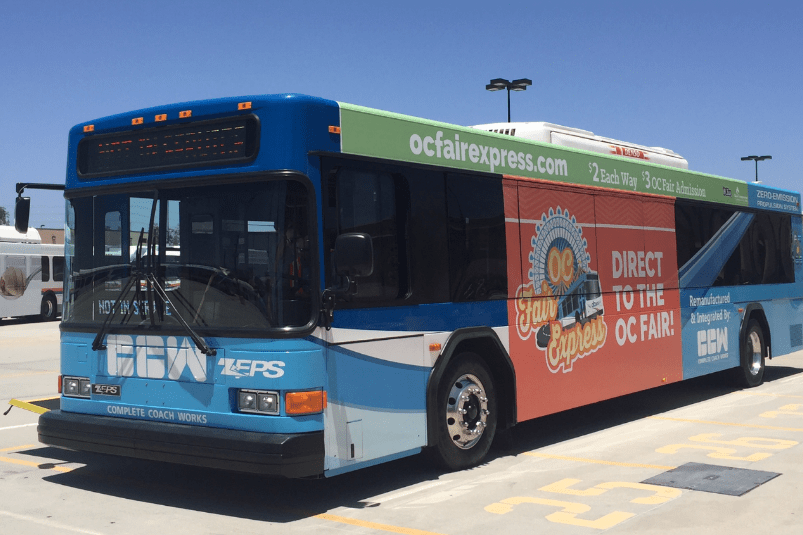 Complete Coach Works (CCW), a transportation solutions company specializing in bus remanufacturing and complete electronic drive systems, says it has provided its Zero-Emission Propulsion System (ZEPS) demo bus to Orange County Transit Association (OCTA) to support one of the Orange County Fair routes.
According to CCW, the OC Fair is a 23-day annual event held every summer at the OC Fair and Event Center in Costa Mesa, Calif., representing the ninth-largest fair in the U.S. and attracting over 1.3 million attendees each year for the past five years. This year, the fair opened its doors July 15 and remained open until Aug. 12. Due to the large influx of guests attending the fair each year, OCTA adds a designated route to its route service.
"From the first day of the demonstration, OCTA actively communicated what their needs would be, and with the support of the CCW ZEPS team, we were able to successfully provide an electric bus that met the expectations of this outstanding property," comments Ryne Shetterly, ZEPS sales manager for CCW.
CCW says the 40-foot ZEPS bus was used to shuttle guests from OCTA's standard bus stops to the OC Fair grounds, traveling nearly 100 miles per day and charging overnight with a CCW mobile charger.