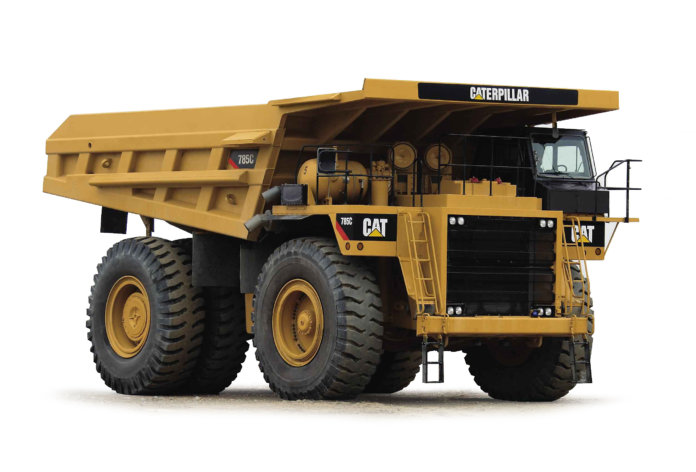 Caterpillar has announced it will offer its Dynamic Gas Blending (DGB) dual-fuel retrofit kit for the Cat 785C mining truck. The company says its DGB technology allows engines to run on both diesel and liquefied natural gas (LNG), thus lowering fuel cost while maintaining diesel power and transient performance.
"We've recently completed validation of the retrofit kit on the 785C mining truck with excellent results," says Steve Igoe, commercial manager for Caterpillar's Gas Engine Business. "The kit will allow customers to reduce fuel costs significantly by using LNG. Natural gas and LNG offer both economic and environmental benefits to the mining industry."
The 785C retrofit kit is the first DGB system Caterpillar has offered for mining machines, and it will be available for purchase in January 2018 from the global Cat dealer network. Caterpillar will offer additional DGB systems in the future.
"The retrofit kit is built on proven Cat DGB technology and has been used in the oil and gas industry since 2013. The retrofit kit offers a peak substitution of up to 85 percent of diesel with natural gas and gets the same performance, reliability and payload as a diesel truck," says Igoe. "This will allow our customers to realize a 20 to 40 percent savings on fuel costs, which can represent millions of dollars each year for a large mine."