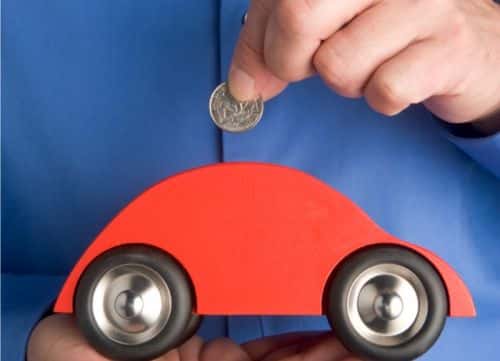 The California Air Resources Board (CARB) has approved a $373 million funding plan that covers all investments in advanced technologies for fiscal-year 2015-16, from zero-emission heavy-duty trucks and buses to rebates for low- and zero-emission passenger vehicles.
CARB says the budget for the annual Funding Plan for Low Carbon Transportation Investments and the Air Quality Improvement Program is up by $150 million over last year's budget. The majority of the budget is subject to approval by the state legislature when it considers the proposed expenditure of cap-and-trade auction proceeds as part of the state budget.
"Action taken by the board today to boost funding for clean vehicle programs is in direct response to growing demand, and the need to put more zero-emission vehicles on California's roads and highways," says CARB Chairman Mary D. Nichols. "This funding plan delivers clean air, less carbon pollution and provides financial incentives to allow all Californians to benefit from driving and owning the cleanest vehicles."Â
The bulk of the $373 million – $350 million – comes from the funds in the state's Greenhouse Gas Reduction Fund dedicated to low-carbon transportation investments and supports a variety of programs for a wide range of cars, trucks and off-road equipment. An additional $23 million comes from the Air Quality Improvement Program under A.B.8.
CARB says $200 million is for light-duty vehicles, including the Clean Vehicle Rebate Project, which provides incentives for the purchase of zero-emission vehicles. Meanwhile, $167.5 million is dedicated to heavy-duty vehicle and freight-equipment projects, including vouchers to help support the purchase of hybrid and zero-emission trucks and buses.
Among the heavy-duty vehicle investments are three new programs, including a trade-up pilot program to transition off-road agricultural equipment to cleaner technologies. (The remaining $5.5 million is held for administrative overhead and a reserve.)
CARB says the funding plan builds on last year's investments that benefit disadvantaged communities, including innovative pilot programs to help owners of older, dirty vehicles move up to much cleaner, newer cars, including electric vehicles. Overall, the funding plan dedicates 50% of the low-carbon transportation funds to benefit disadvantaged communities. Of those dedicated funds, 10% is to be invested directly in those communities.
More information about the plan is available here.