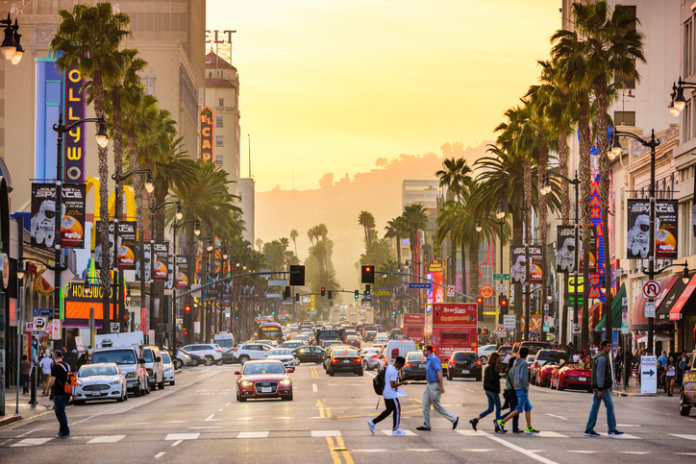 The California Air Resources Board (CARB) has formally approved two climate and air quality efforts, including a suite of actions to deploy the next generation of clean vehicles, equipment and fuels.
In the first action, CARB approved the State Strategy for the State Implementation Plan (State SIP Strategy), which describes the board's commitment for further reducing vehicle emissions needed to meet federal air quality standards over the next 15 years. In addition, the board also approved the South Coast Air Quality Management District's comprehensive air quality plan.
As reported, CARB directed staff to report annually on progress on implementation of the SIP Strategy, including recommendations on additional funding, as well as direction to expedite implementation where possible.
"Today's action builds upon California's efforts over the last 50 years and sets the stage for a range of actions into the next decade," says CARB Chair Mary D. Nichols. "We look forward to continuing California's air quality leadership, working with our federal and local partners to provide the pathway to cleaner air, along with a vibrant economy."
According to CARB, the State SIP Strategy maps out a comprehensive suite of actions to deploy the next generation of clean vehicles, equipment and fuels, including a portfolio of new engine standards for cars and trucks and the durability and inspection requirements to ensure these vehicles remain clean over their lifetime. The strategy also includes enhanced deployment of zero-emission technologies, cleaner-burning fuels, and innovative pilot and incentive programs to accelerate the deployment of this cleaner technology.
In parallel to actions at the state level, CARB will continue to call for strong federal action to develop more stringent engine standards for cars, trucks, ships, aircraft and locomotives.
These advanced technologies will help transform and clean up California's transportation system, providing important public health benefits, especially in the South Coast and the San Joaquin Valley, the two regions of the state with the greatest air quality challenges. The cleaner technologies will also deliver significant reductions in greenhouse-gas and toxic diesel particulate matter emissions that are essential to meeting California's climate, air quality and risk reduction goals.
The South Coast's Air Quality Management Plan (AQMP) is a comprehensive road map for meeting ozone and fine particulate matter standards in both the South Coast region and the Coachella Valley. In conjunction with state actions to reduce mobile source emissions, the South Coast AQMP includes a broad spectrum of measures to transition residential and commercial homes and buildings to cleaner energy sources, from electrification and fuel cells to solar power.
Further, the district's plan also contains important actions to achieve further reductions of pollutants from large industrial facilities, such as refineries and power plants. Attaining federal air quality standards will provide significant public health protection for the 17 million residents who live in the region, estimated by the district to total $173 billion in cumulative health benefits between today and 2031.