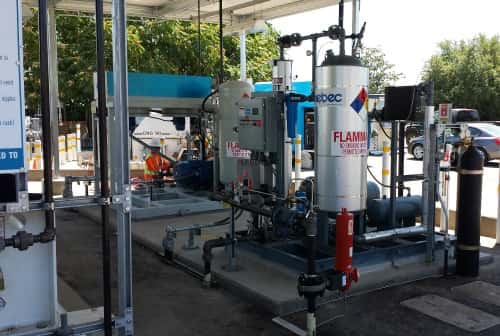 San Francisco-based Pacific Gas and Electric (PG&E) is certainly doing its part to help California drivers wean off diesel and gasoline and switch to compressed natural gas (CNG). Last year alone, the utility reports, its CNG fueling stations provided the equivalent of 3 million gallons of gasoline to thousands of natural gas vehicle customers.
PG&E owns and operates 24 public CNG stations in Northern and Central California. Furthermore, the company isn't just selling CNG – it's also using the fuel. The utility says its fleet includes 710 CNG-powered passenger cars and construction trucks.
'Natural gas is the cleanest-burning transportation fossil fuel available today that can economically power light-, medium- and heavy-duty vehicles,' comments Nick Stavropoulos, the utility's executive vice president of gas operations.
Overall, PG&E says its stations provide CNG to more than 16,000 vehicles, including 2,000 buses and garbage trucks; 7,600 vans and work trucks; and 6,400 passenger vehicles.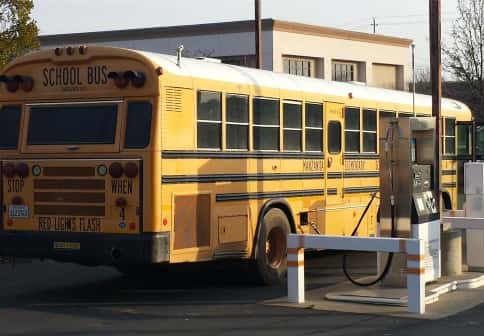 'Fueling customers' vehicles with natural gas is one of the many ways PG&E supports local communities and continues to push for a broad-based approach to limit greenhouse emissions,' explains Stavropoulos. 'Our program gives customers the ability to take some of the largest polluters off the road, replacing them with cleaner natural gas alternatives.'
Cover photo: A PG&E CNG refueling facility in Merced, Calif. Body photo: A school bus refuels at one of the utility's CNG stations. Both pictures courtesy of PG&E.