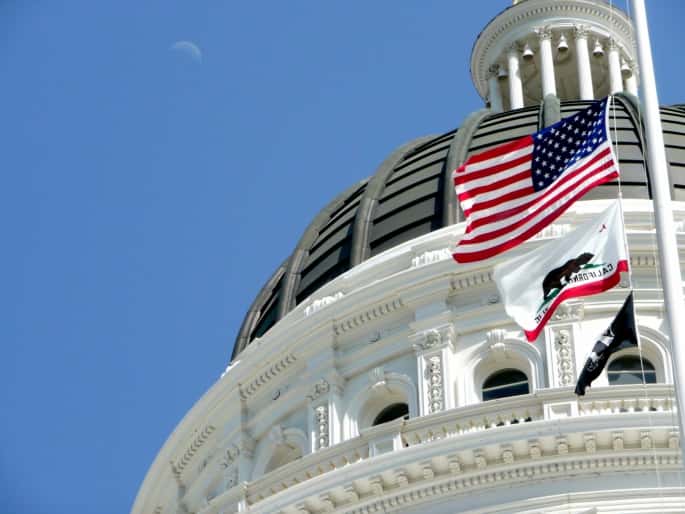 The California Natural Gas Vehicle Coalition's (CalNGV) board of directors recently approved a plan to ramp up political efforts with state legislators and propose new alternative fuel vehicle (AFV) legislation that will improve the cost-competitiveness of natural gas vehicles (NGVs) and ensure that vehicle funding is targeted toward cleaning up the largest sources of pollution.
"Our goal for 2017 is to ensure long-term opportunities for the industry as we continue to grow and develop new technologies that will help California meet its climate and clean air goals," says Thomas Lawson, president of CalNGV. "Our coalition will advocate for natural gas in vehicles of all classes, not just heavy-duty. It's a priority to make sure we're supporting a full range of uses."
According to CalNGV, an association of NGV and engine manufacturers, utilities, fuel providers, and fleet operators, the coalition's strategy for increasing interactions between members and legislators starts with a lobby day in the spring and an aggressive advocacy calendar that will coincide with next year's legislative deadlines. The board will also work to forge connections with legislators and their staffs that go beyond talking about bills.
Specifically, the board agreed to pursue three legislative proposals in 2017. One is a weight exemption for natural gas trucks that would mitigate the extra weight of natural gas fuel tanks. The second would establish a tax credit for AFVs, with a focus on light- and medium-duty cars and trucks. The third would resolve statutory definitions of medium- and heavy-duty trucks and add a definition for lightweight vehicles; the coalition believes that only Class 7 and 8 trucks should be considered heavy-duty vehicles.
"We want to make sure that 'heavy-duty trucks' are actually the heaviest trucks on the road. This will allow legislative funding to go directly toward the vehicles that are causing the most NOx emissions in California," says Lawson. "If you clean up Class 7 and 8 trucks, you will clean up the air exponentially faster."
CalNGV's board also identified several initiatives and issue areas as priorities for 2017. Consequently, the coalition will do the following:
Continue to push for more support from regulatory bodies, the legislature and the governor's office for zero-NOx-equivalent technologies as a cost-effective solution for clean transportation right now;
Focus on cleaning up the state's ports, particularly the Port of Oakland, and advocate for devoting a portion of the Volkswagen settlement to this effort;
Support environmental justice legislation, especially bills that align with the NGV agenda; and
Continue to engage with the California Air Resources Board and other state agencies as a partner.
"We want state agencies to succeed in their efforts to meet the state's clean air and climate goals, and we want them to be equitable in how they regulate and spend taxpayer dollars on technology to do that," says Lawson.
In addition, the board formally approved Cummins Westport and American Power Group as new board members.
Lawson also outlined a plan to recruit more companies, including bus manufacturers, waste collection agencies, and NGV parts and product manufacturers, to fully represent the scope of the NGV industry.
"We plan to broaden and build our coalition to make sure we have a powerful advocacy and lobbying voice in California," says Lawson. "We're going to capitalize on our successes in 2016 and aggressively pursue opportunities to become involved in shaping California's alternative fuel market."