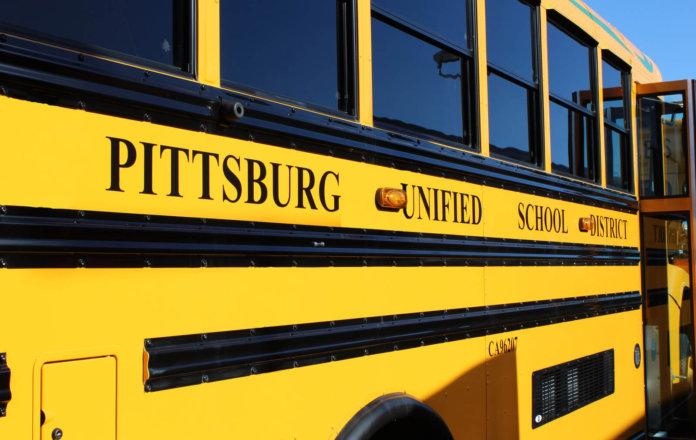 Pittsburg Unified School District (PUSD), a public school district based in Contra Costa County, Calif., has switched some of its vehicles from operating on petroleum diesel to using Neste MY Renewable Diesel.
According to the company, Neste MY Renewable Diesel is a low-carbon fuel produced from 100% renewable and sustainable raw materials. The fuel cuts greenhouse-gas emissions by up to 80% and significantly reduces engine-out emissions, all while enhancing fleet performance. Unlike biodiesel, Neste MY Renewable Diesel is a drop-in fuel that requires no blending, and it is compatible with all diesel engines, the company notes.
Matthew Belasco, PUSD's director of maintenance, operations and transportation, cites the health of the students in his community as the main reason for the switch.
"We have a high prevalence of upper respiratory incidents here, and we are committed to doing everything we can to reduce the level of emissions our students and community are exposed to," Belasco says.
Asked if there were initial concerns about switching to renewable diesel, Belasco admits, "We did have a major concern, especially my mechanics. They were concerned this would ruin the engines and would provide less power. The reality was exactly the opposite – clean-burning fuel and no mechanical issues related to the fuel."
In addition to switching 20 of their vehicles to run on renewable diesel, PUSD's other sustainability efforts include solar arrays; electric buses; certified green custodial cleaning products; an idle-free program to discourage idling vehicles at school sites; farm-to-school fresh produce; active gardens at all school sites; and a high percentage of recycle to waste ratio.
Western States Oil, based in San Jose, Calif., is the exclusive distributor of Neste MY Renewable Diesel to PUSD.