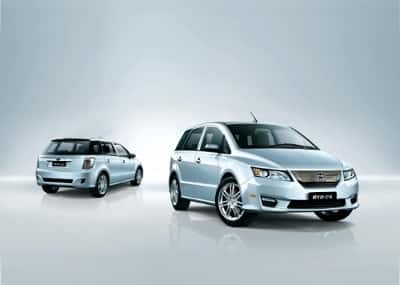 BYD Motors Inc. will supply Opoli Technologies, a rideshare services provider, with 50 of its e6 electric vehicles (EVs) for Opoli's fleet in San Diego.
Under Opoli's green initiative, the all-electric crossover SUVs will join Opoli's natural gas airport shuttles later this summer. This company notes that this partnership comes weeks after Opoli launched services in the San Diego area, and the San Diego International Airport has already allotted charging spaces for the EVs.
'At Opoli, we continue to seek out and provide an affordable solution to the transportation problems that plague metropolitan areas,' says Rattan Joea, founder and CEO of Opoli Technologies. 'Teaming up with BYD provides riders not only cost-effective solutions, but a green alternative in San Diego.'
Opoli says the e6 is ideal for drivers and fleet operators, as the EV's range exceeds 180 miles on a full charge. The company notes San Diego will join other U.S. cities such as New York, San Francisco and Chicago, using the battery-electric crossover SUV in taxi and municipal fleets. The e6 also has been incorporated in fleets in Hong Kong, London, Singapore, Rotterdam, Bogota and Rio de Janiero, Opoli adds.