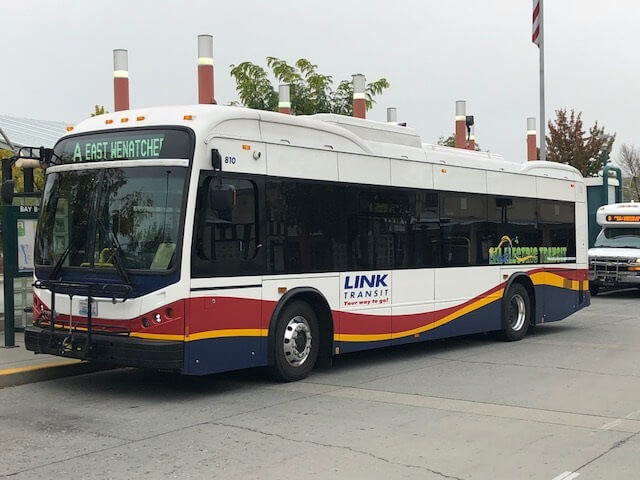 BYD, a manufacturer of zero-emission vehicles, has completed the delivery of 10 battery-electric K9S buses to Link Transit in Wenatchee, Wash. – a milestone for the company as production ramps up following a temporary plant closure in March due to the COVID-19 pandemic.
The final two buses of the order were recently delivered, joining the eight others that had been delivered prior to the COVID-19 shutdown. The buses were the first to be completed by BYD after reopening its plant.
"We are proud to be working with such a forward-thinking agency as Link Transit in providing cleaner, quieter transportation service to Chelan and Douglas counties," says Patrick Duan, vice president of BYD North America.
"The delivery of these buses is a great milestone for Link's clean technology operations and for BYD as it ramps up production after the COVID-19 shut down," he adds.
The K9S 35-ft electric bus, manufactured at BYD's factory in Lancaster, Calif., has a range of up to 215 miles, seats up to 32 and can be fully charged in three to four hours. All of the buses were fitted with wireless charging receivers from Momentum Dynamics, allowing for on-route charging. This increases the range of the bus to allow for virtually perpetual usage.
In 2018, Link Transit commissioned the nation's first 200 kW wireless charging system for a battery-electric transit bus from Momentum Dynamics. The system has been operational on a BYD K9S bus since then.
In January, following the successful introduction and operation of a wirelessly-charged bus in 2018, Momentum Dynamics Corp. and Link Transit extended their relationship with a new five-year agreement. As part of the agreement, Momentum will provide three new on-route charging stations, each capable of delivering 300 kW.