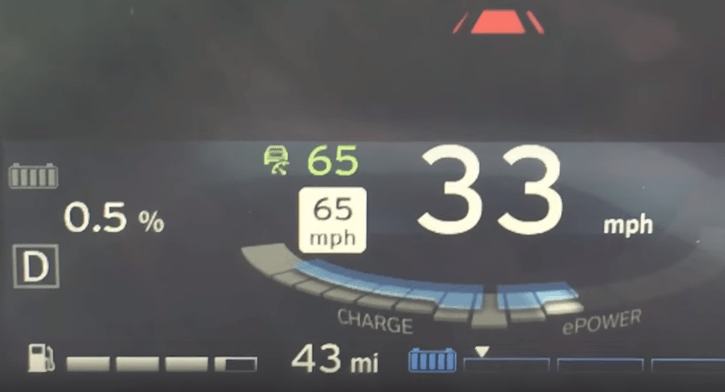 A lawsuit has been filed against BMW by owners of its i3 REx electric vehicle (EV) from eight states claiming BMW knowingly sold defective i3 REx models that can suddenly and without warning lose both speed and power mid-drive, putting drivers and passengers at risk of crash and injury, according to law firm Hagens Berman.
The complaint also cites a video documenting what owners have dubbed "limp mode," in which a plaintiff's vehicle slowly drives up a gradual incline on a busy highway, being passed by semi-trucks and other drivers. The video shows the driver setting the cruise control to 65 mph, but the BMW i3 is unable to operate at speeds higher than approximately 35 mph.
Specifically, the suit asserts that the i3 REx EVs unexpectedly lose power and drop speed when operating on low battery power with the REx Range Extender operating. The lawsuit claims that this defect essentially renders the REx useless and dangerous when operating as intended – despite BMW's marketing that the Range Extender doubles the range of the i3 from approximately 81 miles to 150 miles.
According to the complaint, instead of extending the range of the BMW i3, the Range Extender function only comes on when the battery reaches a charge of 5% or less and plunges the EV into "limp mode," suddenly slowing the vehicle to dangerously low speeds in highway traffic and failing to climb hills or accelerate.
The suit, filed in the U.S. District Court for the Central District of California, states, "Further compounding the harm to Class members is that as of the date of this filing, BMW has provided no guidance directly to customers or to its dealer network. Concerned owners of Affected Vehicles have been told absolutely nothing about what will happen to their cars, what BMW intends to do, or what owners should do. Instead, calls to dealers and BMW itself either go unanswered or are answered with 'don't use the REx feature.'"
Specifically, the lawsuit seeks buyback, reimbursement for vehicle owners for the premium that they paid for a Range Extender over the cost of the same model without one, and compensation based on any "fix" and extended warranties that will go unused. In addition, attorneys seek punitive damages for BMW's fraud that put drivers at risk, says Hagens Berman.
Hagens Berman Sobol Shapiro LLP is a consumer-rights, class-action law firm that achieved the largest automotive settlement in U.S. history in 2013 – $1.6 billion against Toyota. The law firm is also leading litigation against General Motors for its ignition switch defects and other national lawsuits against Volkswagen and Mercedes for alleged illegal use of emissions-cheating software.