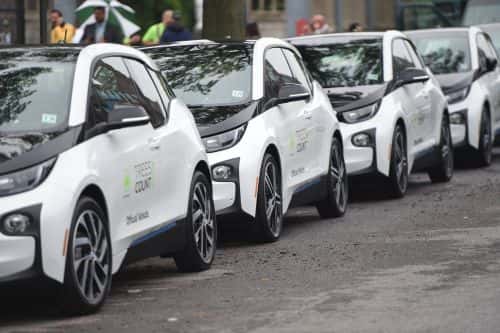 BMW of North America has announced its support of NYC Parks for its TreesCount! 2015 program with a donation of 20 BMW i3 electric vehicles.
According to the car maker, TreesCount! staff and volunteers will drive the all-electric i3 vehicles throughout New York City's five boroughs to map more than 600,000 street trees.
'We are proud to donate 20 BMW i3 vehicles to help the city collect data that will enable it to understand the environmental and economic benefits of the street trees and inspire a new generation of New Yorkers who care about their city,' comments BMW of North America's Manuel Sattig.
"We are so grateful for BMW's support as we conduct our third street tree census across New York City," says Mitchell J. Silver, NYC Parks commissioner. "The innovative BMW i3 vehicles are a perfect fit with the new technology and mapping tools we are launching during TreesCount! 2015."