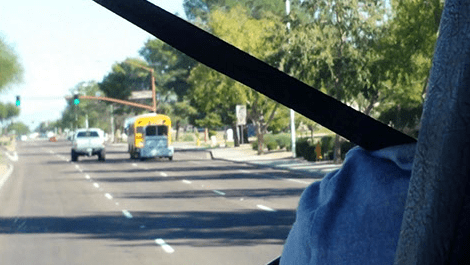 Blue Bird Corp., a school bus designer and manufacturer that offers alternative fuel applications, including propane-powered and compressed natural gas (CNG)-powered vehicles, says that attendees at this year's STN Expo in Reno, Nev., will have the opportunity to experience Blue Bird's Vision CNG bus, along with Blue Bird's newest offering, the Vision Gen 4 Propane bus.
According to the company, the Vision Gen 4 Propane bus features Blue Bird's industry-exclusive Ford/ROUSH CleanTech powertrain – a modern, proven engine and transmission with a five-year, unlimited-mile warranty. The new Type C Vision Gen 4 Propane bus exceeds stringent emission standards, with virtually zero emissions, and has better fuel economy than other propane-fueled school buses due to its EconoShift optimization.
The propane-powered Blue Bird Vision also ranked No. 1 in safety, according to independent research, and has the lowest total cost of ownership.
"Blue Bird has the lowest cost of ownership, [lowest] out-of-commission time and the longest in-service life expectancy by 41 percent over the other brands," comments Sam Bailey, transportation director for Biloxi Public Schools.
The Vision Gen 4 Propane incorporates several enhancements, including easier serviceability due to repositioned sending units and pre-injector filters, along with Oring sealed fuel lines and a new optional Euro-style fill connector; and increased reliability, with infinitely variable speed dual fuel pumps and thinner fuel rails that reduce start time up to 50%.
Expo attendees will have an opportunity to ride the Vision Gen 4 Propane bus at the Ride-and-Drive event July 26 and July 27.
According to the company, the new Vision CNG bus combines Blue Bird's 25 years of CNG Type D school bus experience with superior driver visibility, ranking highly in safety, quality, reliability, durability and operating costs by transportation directors, service managers and contractors. The Type C Blue Bird Vision CNG bus reduces fuel and maintenance costs while meeting stringent emissions standards. With its powertrain delivered by Ford and ROUSH CleanTech, the Blue Bird Vision CNG is supported by a team of field service engineers focused exclusively on school bus operations.
Expo Ride-and-Drive attendees can try the Blue Bird Vision CNG for the first time on July 27.