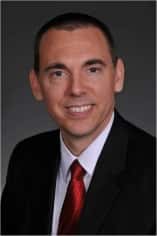 Blu LNG, a solutions provider of liquefied natural gas (LNG) stations, has named energy-sector veteran James Edward Burns the new company president.
In his new role, Burns will lead Blu's day-to-day operations and strategic direction with a specific focus on maximizing the company's recent innovations and working to expand its reach in domestic LNG use.
While the trucking market will continue to be its emphasis, Blu will work to expand into the broader LNG market, including marine, mining, rail, oil and gas, and other industrial applications.
Burns, who has worked in senior positions with Shell, Texaco and ARCO, most recently served as president of Fortress Energy Partners. Prior to that, he worked for Shell for 14 years in positions including general manager for LNG for transportation and global LNG finance advisor. He has a total of nearly 25 years' experience in the energy sector.