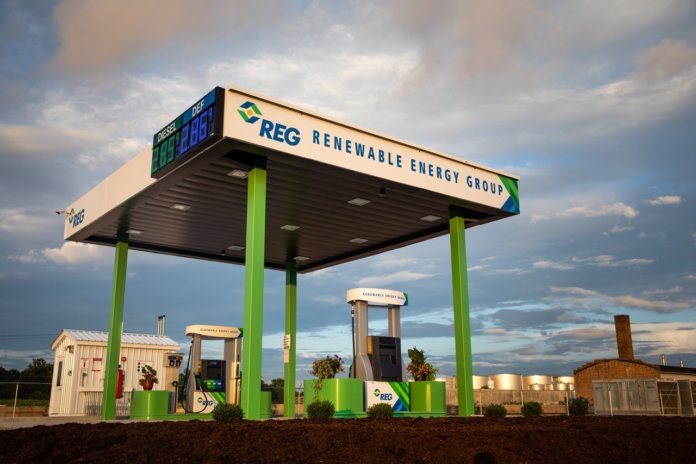 Biodiesel company Renewable Energy Group Inc. (REG) has opened its first fueling station, located in Seneca, Ill.
Construction on the around-the-clock, fully automated station began earlier this year. Diesel customers from trucking fleets to local diesel vehicle owners will be able to fill up with biodiesel-blended fuel to reduce greenhouse-gas emissions, the company says.
"This diesel fueling station is another example of how REG is moving fuel forward by expanding our capabilities," comments Cynthia J. Warner, REG's president and CEO. "It gives us another avenue of getting our high-quality, clean fuel to new and existing customers."
Located adjacent to the fueling station, REG Seneca is providing the low-carbon biodiesel. The biorefinery produces 60 million gallons of fuel per year. Last year, biodiesel produced at REG Seneca reduced approximately 556,000 metric tons of CO2 compared to emissions from petroleum diesel, says REG.
"More than 17,000 trucks go through REG Seneca each year," notes Gary Haer, REG's vice president of sales and marketing. "We are thrilled that those who help support our industry and the local community can fuel their vehicles right here at this station."