The Renewable Fuels Association (RFA) has named a new president and CEO, Geoff Cooper, who currently serves as executive vice president. In October, Cooper will succeed current president/CEO Bob Dinneen, who will become RFA's senior strategic advisor.
Dinneen has been with RFA for more than 30 years, including as the organization's president and CEO since 2001. During his tenure, Dinneen helped achieve a number of landmark legislative victories for ethanol, including the passage of the original Renewable Fuel Standard (RFS) in 2005 and a significant expansion and extension of the RFS program in 2007, says the group.
"Bob has spent most of his professional life dedicated to this industry, and for that, we will always be grateful," says Mick Henderson, chairman of RFA. "He has worked tirelessly on our behalf for 30 years, and in that time, there was never any doubt that we could count on Bob to fight for us every day. The industry simply would not be what it is today without Bob's direction and leadership over the past three decades."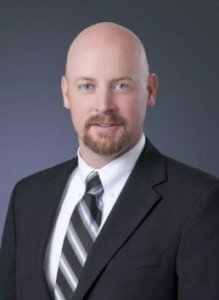 Cooper joined RFA in 2008 as director of research and analysis and became executive vice president in 2016. He previously worked on ethanol issues for the National Corn Growers Association and served as a captain in the U.S. Army, specializing in bulk petroleum product logistics. In recent years, Cooper has led RFA's regulatory activities while also overseeing the association's research and technical initiatives, supporting public and media relations efforts, and managing the Renewable Fuels Foundation.
For more, click here.