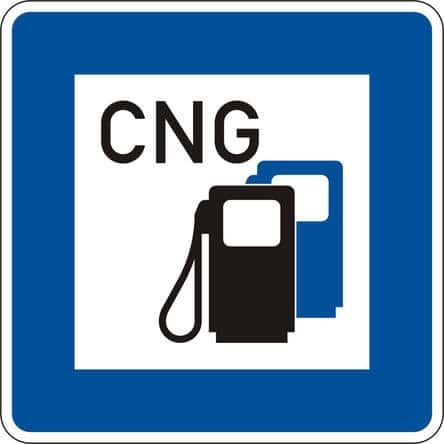 Today, there are approximately 1,000 compressed natural gas (CNG) refueling stations in the U.S. If an organization told you that it intended to double that number within four years, would it seem plausible?
DeBartolo Development LLC and partner Keystone Consulting Group are planning a project just that wide in scope. Can it be done? If so, what will it take?
Back in late June, news about the companies' plans registered little more than a whisper in local media outlets and the trade press. Then last month, word got out that Peake Fuel Solutions LLC, an affiliate of natural gas producer Chesapeake Energy, was tied to the project.
Suddenly, the pieces fit together: significant development expertise paired with deep access to the natural gas supply chain.
But still – a thousand CNG stations? If you're a fleet manager with a complement of natural gas vehicles (NGVs) or even one simply considering the move to natural gas, an infrastructure build-out of that magnitude is a potential game-changer.
To date, only a handful of organizations – notably Clean Energy Fuels – have become synonymous with natural gas refueling. Given the potential for NGVs in every sector of transportation and the relative dearth of refueling sites, there is certainly room for more players at the table.
Enter DeBartolo. It is notable that the firm is no commercial real estate development start-up. Founded in 1944, the company more or less invented the shopping mall, and it has developed millions of square feet of commercial real estate – including retail fueling locations.
Erik Hector, founder and principal of Keystone Consulting Group, began working with DeBartolo president and CEO Edward Kobel in 2004. That relationship dovetailed with a CNBC program Hector saw last summer, and the CNG Infrastructure Expansion Project was born.
Interviewed during that program was Chesapeake CEO Aubrey McClendon, who mentioned that he would like to see 1,000 CNG stations developed in the U.S. That figure became the DeBartolo/Keystone target.
'His passion and conviction were infectious, and I listened to his entire segment,' Hector tells NGT News. 'After initial research and consultation with Ed, I contacted the company and began working with Peake Fuel Solutions.'
Kent Wilkinson, Chesapeake's vice president of natural gas ventures, confirms that initial conversations among the parties took place about a year ago, and they reached an 'alignment of priorities' early this summer. DeBartolo is now a 'preferred developer' for Chesapeake, and Peake Fuel Solutions now has the inside track for supplying its bread and butter – natural gas refueling products, services and equipment financing – to hundreds of new CNG stations.
'This is a complete vertical integration of skill sets, but you're doing it with partners instead of building overhead,' he says.
Wilkinson notes that he needed to take a look at this project through the eyes of a real estate developer to see how it would take shape. Organizations such as DeBartolo leverage national broker and sales relationships – along with deep pockets – to get a lot of work accomplished very quickly.
For the CNG Infrastructure Expansion Project, that work will begin with a 10-station pilot program.
'We realized that the market was too immature for a traditional build-to-suit model, and concepts needed to be proven before a developer could enter the market with a predictable level of success,' Hector says. 'It is our intent to prove out these concepts through 10 case studies.'
Four different CNG station models will be built and studied:
private-access, single-user/owner;
access limited to a select group of fleets;
private- or limited-access stations with a public fast-fill unit outside of the gate; and
Hector notes that the 10-pilot process is currently in the marketing stage, and a number of possible partnerships are in the initial steps of negotiation. The first pilot stations are planned to be operational during the first quarter of 2013.
Longer-term, DeBartolo and Keystone will rely on a 'layered approach' to ascertaining each opportunity.
'For example, in any potential market, we'll contact truck and car dealerships to garner the support service necessary to provide vehicle maintenance floor-planning of CNG bi-fuels,' he says. 'We'll also contact convenience stores with locations suited for the routing plans necessary to service a series of fleets and the public.'
Moreover, DeBartolo and Keystone are open to joining with natural gas refueling supply chain partners similar to Peake Fuel Solutions.
'Our approach is one of inclusion,' Hector remarks.