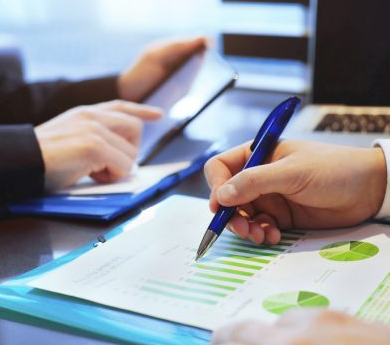 The plug-in vehicle battery market, which is currently being led by Tesla, China's BYD and Volkswagen, is expected to rise to $10 billion in 2020, with electric vehicles (EVs) emerging as the drivetrain of choice, according to a recent report from Lux Research.
The report states that only six large carmakers will account for 90% of total battery demand: Tesla, BYD, Volkswagen, General Motors (GM), Renault-Nissan and BMW.
Among battery-makers, Panasonic will keep its lead with a 46% market share, followed by BYD, LG Chem, NEC, Samsung SDI and others, Lux adds.
"Plug-in adoption is ultimately being fueled by rapidly decreasing battery costs and the success of early EVs, such as Tesla's Model S and Nissan's Leaf, which has forced a number of other OEMs to make more serious commitments to developing plug-in vehicles," says Chris Robinson, Lux Research associate and lead author of the report, which is titled, "Segmenting the $10 Billion Battery Market for Plug-in Vehicles: Market Share Projections for OEMs, Individual Models, and Suppliers."
"Consumers will soon be able to purchase electric vehicles with 200 miles of range for less than $40,000 – almost half the price of the long-range EVs available today," he adds.
Lux Research forecasted the market for approximately 90 plug-ins and fuel cell vehicles and identified implications for the energy storage industry. The company released the following graph to demonstrate its projected market demand from the top EV makers over the next four years:
Among the study's findings are the following:
EVs will take a giant share of battery demand.

Plug-in hybrid electric vehicles (PHEVs) are expected to do well in unit sales, accounting for 740,000 of 1.5 million plug-in vehicles, but EVs will still account for over 80% of the energy storage demand due to their larger battery packs.

Tesla's dominance will grow.

Tesla, driven by its forthcoming Model 3, will continue to power the lion's share of battery demand from EVs through 2020. Although the company is unlikely to meet its own aggressive sales targets, Tesla is still expected to account for nearly half of the EV market's battery consumption – followed by Nissan and GM.

BYD will lose PHEV lead in 2019.

BYD will dominate battery demand from PHEVs with robust sales driven by generous subsidies, but the company will cede its lead in 2019 when European and American carmakers gain ground. Volkswagen is expected to show the most growth as it focuses on plug-ins, while Toyota will continue to lag in PHEV sales as it focuses more on hybrids and fuel cells.
Volkswagen's forecasted growth makes sense, as the VW group has promised to introduce up to 30 new electric models and build between 2 million and 3 million all-electric cars each year by 2025, following its recent emissions scandal.
Lux adds that this report is part of the Lux Research Energy Storage Intelligence service.