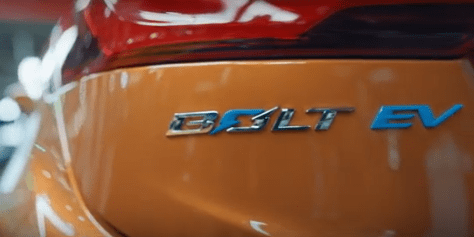 The 2017 Chevrolet Bolt electric car, Honda Ridgeline pickup and Chrysler Pacifica minivan were named 2017 North American Car, Truck and Utility Vehicle of the Year, respectively.
The announcement was made at the North American International Auto Show Monday in Detroit.
The Bolt electric vehicle (EV) received 364 points from the jury of automotive journalists from across the U.S. and Canada. The Genesis G90 sedan from Hyundai's new luxury brand was second, with 105, followed by the Volvo S90 sedan, with 101.
The Bolt boasts a U.S. Environmental Protection Agency-certified range of 238 miles on a charge and prices that start under $30,000 after applying tax credits.
The Bolt has made headlines several times in the past few months. Last November, New York City placed an initial order for 50 all-electric Chevy Bolts to be used in the city's fleet. According to the Department of Citywide Administrative Services, the contract with GM will help New York City reach its goal of acquiring 1,000 EVs by the end of 2017, creating the largest municipal EV fleet in the nation.
As for the truck award, the Honda Ridgeline midsize pickup received 364 points to beat the Ford F-series Super Duty, 193, and Nissan Titan, 72.
The award for utility vehicle of the year, which includes sport utility vehicles and minivans, is new for 2017. The Chrysler Pacifica minivan got 300 points to top the Mazda CX-9, 135, and Jaguar F-Pace, 125.
The Pacifica minivan replaces two models in Fiat Chrysler's lineup – the Chrysler Town & Country and Dodge Grand Caravan. Its innovative features include a plug-in hybrid model that can go 35 miles on a charge – enough to cover daily driving for many minivans.
As reported, jurors evaluated dozens of new vehicles that went on sale this year to determine the finalists.