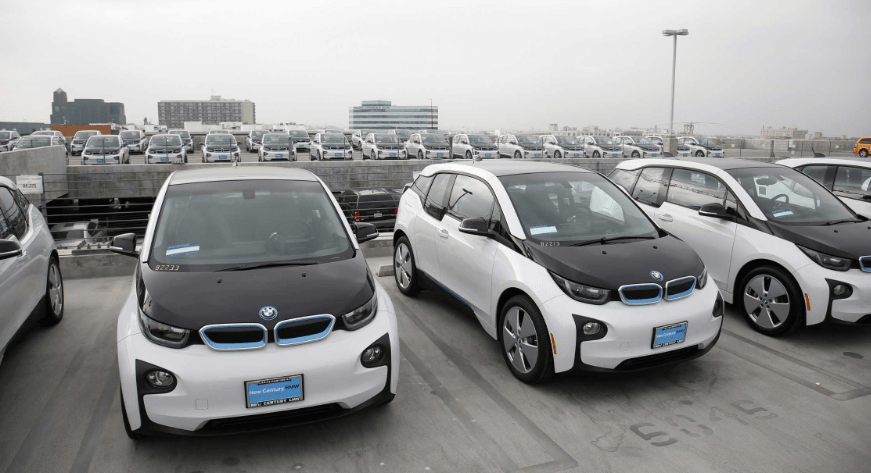 BMW of North America has announced that it won its bid to supply the Los Angeles Police Department (LAPD) with 100 fully electric BMW i3 vehicles for use in the department's transportation fleet.
According to the automaker, this decision was made following a field trial during which a BMW i3 was evaluated alongside other electric vehicles (EVs), including the Tesla Model S, on the streets of Los Angeles as part of the LAPD's everyday fleet. BMW asserts that its battery-powered i3 was selected due to a combination of U.S. Environmental Protection Agency-rated, best-in-class efficiency, reliability and ConnectedDrive services, which can be used to support fleet management applications.
BMW says its extensive knowledge of charging infrastructure and the availability of a large network of BMW i centers for servicing the fleet in a convenient and cost-effective way also played into the decision.
"We should be thinking green in everything we do – and these new EVs show how local government can lead," says Mayor Eric Garcetti. "Our sustainability plan pushes L.A. to speed adoption of greener practices and technologies, which also save money and resources."
The BMW i3 police cars began hitting the streets of Los Angeles this spring, badged with an LAPD insignia. As the department's non-emergency fleet vehicles, the BMW i3s will be used throughout the department as transportation vehicles for officers and in community outreach initiatives.
Moreover, BMW's software data system will integrate with the LAPD's fleet management system, allowing the department to electronically receive critical vehicle data necessary to effectively maintain the fleet. BMW says it is also designing a Web tool that will allow the department to track its fleet in near real-time, contributing to improved deployment, utilization and efficient charging.
Greenlots, a global provider of open standards-based distributed energy resource solutions, will supply 100 Level 2 chargers and four DC fast chargers to the LAPD in support of the new EVs.