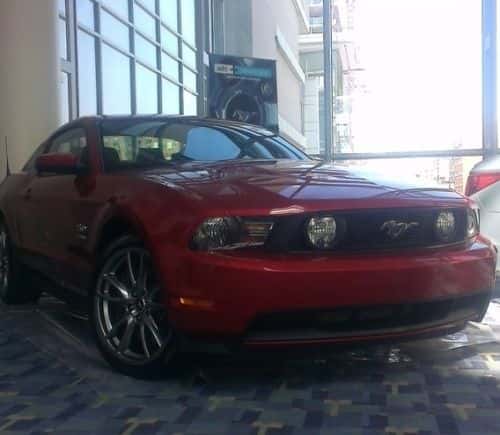 It's doubtful that the average fleet manager is out there looking for a 400-horsepower two-seater or a hot German SUV – let alone one that runs on compressed natural gas (CNG).
However, a group of industry stakeholders has been working diligently to bring such concept cars to the collective conscience, and in this case, what's good for the average consumer – namely, achieving a competitive natural gas vehicle (NGV) conversion cost without sacrificing performance – is good for fleets.
Tuesday morning during the 2013 Alternative Clean Transportation (ACT) Expo, representatives from the Add Natural Gas (+NG) campaign were on hand to unveil six different EPA-certified CNG bi-fuel offerings that represent a 'vision for consumer vehicles,' according to Kathryn Clay, executive director of the American Gas Association's (AGA) Drive Natural Gas Initiative.
Clay joined Marty Durbin, president and CEO of America's Natural Gas Alliance (ANGA), to show the world what +NG – a joint project of the AGA and ANGA – have been working on for the last couple of years. The objective was to develop NGVs that the average American would not only recognize, but embrace.
'This is where we need to start having the conversation,' Durbin said, noting that the battle for real NGV penetration into the light-duty segment will be won or lost based on two factors: vehicle performance and cost.
Fleets that have already deployed NGVs can attest to the importance of these two factors. And based on the initial prototypes from +NG and its conversion partners – The CARLAB and Landi Renzo – consumers stand to experience positive results similar to what early adopters in the fleet industry have seen.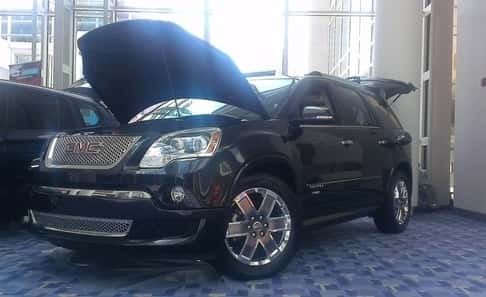 Take, for instance, the 2012 Ford Mustang GT that +NG developed. Like the gasoline-powered model, the CNG bi-fuel Mustang has gorgeous body lines coupled with a mean, pitbull-like stance. It has the same 5.0-liter powerplant for which Ford Motor Co. is famous, and its output is identical: a whiplashing 412 horsepower.
So, what you get with the CNG bi-fuel Mustang GT is a cleaner-burning alternative fuel vehicle that blows holeshots. For the green-minded gearhead, it's a dream come true.
With the bi-fuel option, the Mustang offers 55 miles of CNG-only range. A driver could get CNG for less than $2 per gasoline gallon equivalent (GGE) at most public-access stations, and the stock gasoline tank offers 320 miles of range if CNG is not available.
Notably, the Type 3 CNG 'pony' tank, at 4 GGE, sacrifices no interior volume or cargo space – not a single cubic inch.
And the cost? The project developers peg the CNG bi-fuel Mustang GT's total bill of materials (BoM) cost at $2,896.
That cost isn't pie-in-the-sky. Assuming a production run of 20,000 units annually, this figure reflects what an OEM would pay today for that BoM 'to the nut and bolt,' CARLAB's Eric Noble confirmed with NGT News.
Among the Mustang's +NG program peers are a BMW X3 xDrive 28i, Hyundai Sonata Limited, GMC Acadia Denali, Chrysler 300C AWD and Honda CR-V EX 2WD. The Honda and Chrysler are at the higher end of the CNG-only range (180 miles and 171 miles, respectively), but the BoM on both is still under $5,000. The CNG systems on the BMW, Hyundai and GMC are all under $3,000.
For now, the +NG prototypes are not headed to showrooms. However, they all illustrate that it is, indeed, possible to produce CNG bi-fuel light-duty passenger vehicles that perform just as consumers expect without breaking the bank.