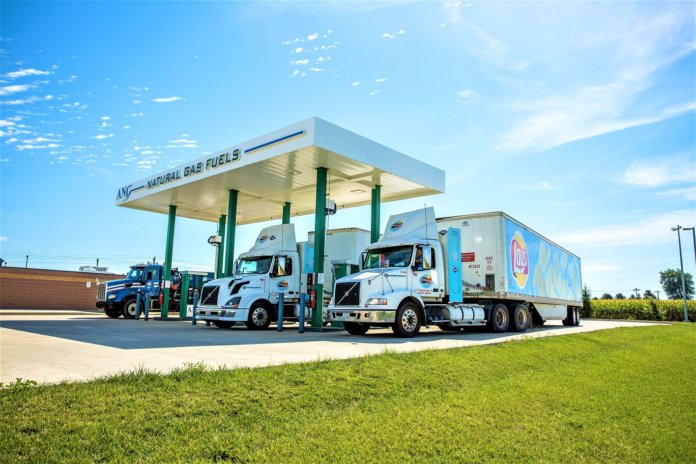 American Natural Gas (ANG) has broken ground on its new public compressed natural gas fueling station in Modesto, Calif., located at 4383 Leckron Rd.
PepsiCo division Frito-Lay will be the anchor fleet for the station, which is a part of Frito-Lay's Zero- and Near Zero-Emission Freight Facility Project in Modesto.
ANG designed and engineered the three-lane, fast-fill station, which is scheduled for completion in January 2020. This is ANG's 61st CNG station.
PHOTO: The ANG/Frito-Lay CNG station in Frankfort, Ind.