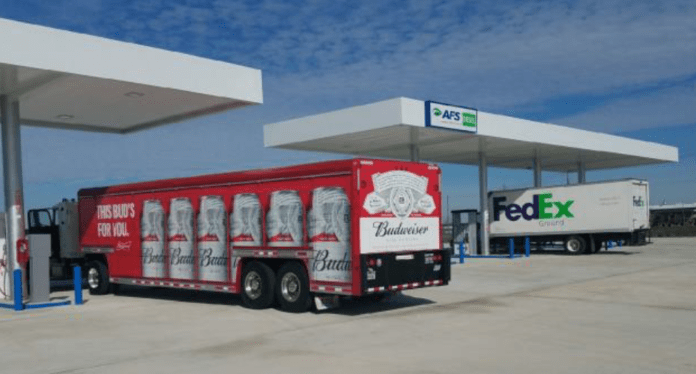 American Fueling Systems (AFS) has celebrated the grand opening of its first compressed natural gas (CNG) and diesel fueling facility in the state, making it one of the largest facilities in Texas with such capabilities.
The station is conveniently located on 7530 East Orem Dr. in Houston, just two miles inside the Beltway 8 and three miles south of William P. Hobby Airport.
According to AFS, this $3 million station currently serves the fueling needs of FedEx, AT&T, CenterPoint, and many other public and private fleets in the area. As reported, the new CNG station accepts all major credit and fuel cards.
The company says that the new facility – open 24 hours a day, seven days a week and 365 days a year – has two 250 horsepower JW compressors able to produce more than 1,100 standard cubic feet per minute, over 60,000 cubic feet of natural gas in storage, with three CNG dispensers and four diesel dispensers.
"The beautiful thing about our facility is that when you come here, you feel safe; you will get the fastest fill times on both fuels; and most important, you will have a great AFS experience," Project Manager and Fuel Consultant Sergio Martinez says.
"Our constant dedication to our customers have resulted in many exciting new projects for AFS. We are fully committed to servicing the Texas market and will continue to showcase our capabilities to provide solutions for a better tomorrow," concludes AFS CEO Rahim Charania.