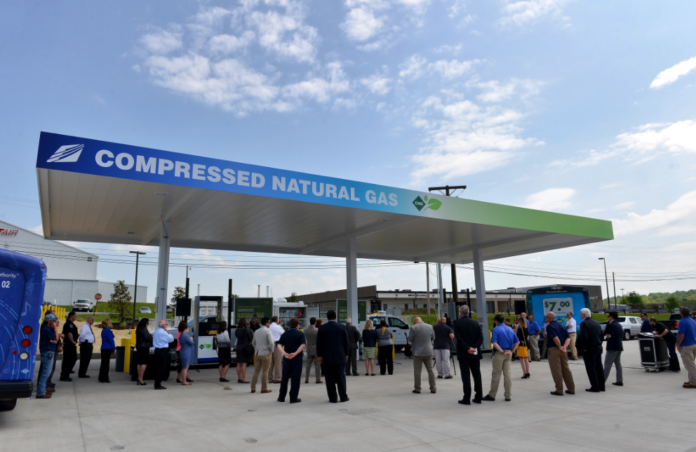 In keeping with its commitment to advance sustainable practices, the Metropolitan Nashville Airport Authority (MNAA) has opened its first compressed natural gas fueling station at Nashville International Airport (BNA) to fuel all BNA parking lot shuttles and CNG-fueled company vehicles.
According to the MNAA, all 28 parking shuttles at BNA run on CNG fuel. This conversion from petroleum-based fuels to CNG across the airport's shuttle bus fleet is anticipated to reduce the bus fleet's greenhouse-gas emissions by approximately 14%.
MNAA says it is currently in the process of transitioning all company vehicles to CNG-fueled vehicles, as well.
"Sustainability is always a top priority in every project the airport authority takes on," says Rob Wigington, MNAA president and CEO.
"We officially transitioned to CNG-fueled shuttles in early January, so from a sustainability perspective, it only made sense that we also open and operate a compressed natural gas fueling station for our new fleet," he says. "We will continue to look for creative ways to make a positive impact on our environment for generations to come."
MNAA has been awarded for the scope and quality of its sustainable practices in recent years, having received the 2015 Governor's Environmental Stewardship Award in the sustainable performance category and having been named a "Game Changer" by the American Society of Civil Engineers.