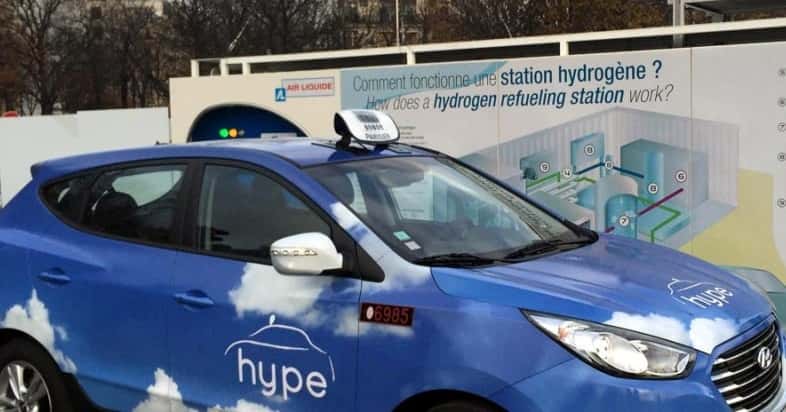 In partnership with electric taxi start-up company STEP (Societe du Taxi Electrique Parisien), Air Liquide has developed Paris' first hydrogen refueling station, at Cours Albert Ier in the Pont de l'Alma public parking lot.
STEP is working toward building a hydrogen-powered vehicle fleet initially composed of five Hyundai ix35 cars and eventually expanding to about 70 vehicles within a year. A network of hydrogen stations designed to serve this taxi fleet will be installed in the greater Paris area throughout 2016.
The Paris station, like all the stations designed and installed by Air Liquide, is able to recharge hydrogen-powered electric vehicles in less than five minutes, for an extended range of up to around 500 km.
To date, Air Liquide has designed and installed 75 hydrogen charging stations worldwide, with five of them in France. The first station in France was inaugurated in January 2015 in Saint-Lo (Normandy) for the General Council of the Manche department.