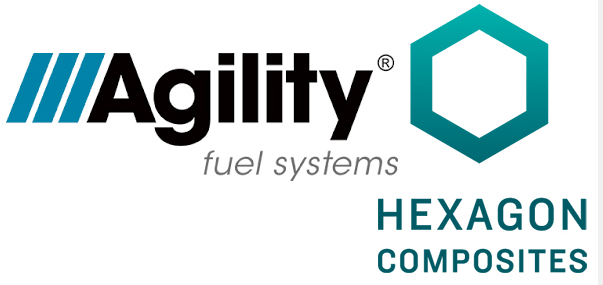 Hexagon Composites, a Norway-based provider of composite cylinders for natural gas vehicles, and Agility Fuel Systems, the Santa Ana, Calif.-based provider of natural gas fuel system solutions for commercial vehicles, have announced that Hexagon Composites' compressed natural gas (CNG) automotive products division will soon merge with Agility to form a new entity: Agility Fuel Solutions.
According to the companies, Agility Fuel Solutions will be owned equally by Hexagon Composites and Agility's current investors. Hexagon Composites specifies that its CNG automotive products division includes medium- and heavy-duty vehicle composite cylinder manufacturing operations and its bus systems business unit.
The companies assert that the strategic integration of fuel systems and cylinders will reduce upfront costs for clean technology, accelerate commercialization of new product ideas and drive faster returns on investments.
The combined company will have production sites in the U.S., Norway and Brazil, with technical centers located in Lincoln, Neb., and Kelowna, British Columbia. Agility Fuel Solutions will manufacture cylinders for use in its systems, as well as for direct sale, with offices in the U.S., Canada, Latin America, Norway, India and Southeast Asia.
"This transaction is a natural progression of our existing joint venture arrangement and will expand our ability to create unique value for our customers by deepening our technical capabilities and expanding our reach globally," says Sam Gabbita, general partner at Element Partners, the lead investor for Agility Fuel Systems.
Hexagon says its Mobile Pipeline, hydrogen products and light-duty vehicles divisions will continue to operate as Hexagon Composites.
The transaction is expected to close in the third quarter.