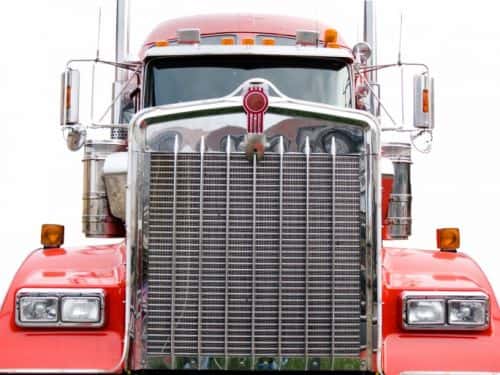 Fleets that are operating vehicles at the high end of the GVW spectrum have a handful of good options for acquiring new OEM products equipped with natural gas fuel systems. Trucking industry behemoths such as Peterbilt and Kenworth, in concert with engine maker Westport Innovations and other partners, have developed reliable heavy-duty natural gas vehicles that are shipped right from the factory and serviced through existing dealer networks.
Buying new is the preferred route of many fleets, but doing so is not the only option. The aftermarket space also has solutions that enable fleets to benefit from the fuel-cost advantages of natural gas through outside useful life (OUL) and inside useful life (IUL) conversions.
'The addressable markets are enormous – millions of trucks,' says Doug Thomson, vice president of government relations and marketing at EcoDual LLC, which offers natural gas dual-fuel conversions for heavy-duty diesels.
For now, companies like his have their sights set on handling hundreds of units annually, but most players see that volume ramping up to tens of thousands rather quickly.
EcoDual focused much of 2012 on expanding its distribution network in order to get its technology into more trucks, and it made big advancements with organizations such as The W.W. Williams Co. and Freightliner of Arizona. And just this week, the company announced that it is partnering with Clean Vehicle Solutions LLC to help drive the EcoDual product line deeper into the New York, New Jersey and Connecticut tri-state area.
Similarly, American Power Group Inc. (APG) inked an agreement a few months ago with WheelTime Network LLC, which has more than a dozen member companies that provide services to the heavy-duty trucking sector in the U.S. and Canada. WheelTime will help expand APG's footprint in the North American market.
Building a portfolio of U.S. Environmental Protection Agency (EPA) approvals is also essential. EcoDual's natural gas conversion system recently attained the EPA's OK for 2004-2009 Cummins ISM 11-liter engines, totaling 29 platforms, which brought the company's list to almost 50 engine families. EcoDual also has EPA approval for integration with the 15-liter Cummins ISX.
APG, whose Turbocharged Natural Gas dual-fuel system is also used in stationary and backup power applications, received its first EPA approvals in early 2011. More than 80 OUL approvals racked up last year, covering various Caterpillar, Cummins and Detroit Diesel platforms.
Lyle Jensen, CEO of APG, says the goal is to have approvals for 200+ engine families in hand by this spring. Right now, the company is aggressively tackling IUL approvals for major 2007-2009 engine platforms, absorbing 100% of the University of Houston's engine dyno capacity to perform the necessary tests.
APG's system introduces natural gas into an engine's air stream pre-turbocharger to achieve a higher energy point at combustion. In turn, the engine does not need to suck more diesel in order to pull harder.
'We simply enrich the air that is going through the turbocharger,' Jensen explains.
APG uses its proprietary software to optimize the Turbocharged Natural Gas system for each of these engine families. But the cost to acquire the system is more or less flat across the various platforms: about $14,000 for the conversion system. On top of that, a truck will need either a compressed natural gas (CNG) or liquefied natural gas (LNG) fuel system, adding $15,000 to $25,000.
Jensen says the system will yield 15% to 30% net fuel savings annually. Each fleet manager can do the math based on specific data, but a payback period of 12 to 18 months is attainable today.
Other companies are also at the ready with aftermarket natural gas conversion options. Peake Fuel Solutions LLC, a unit of Chesapeake Energy Corp., introduced its Diesel Natural Gas (DNG) conversion technology late last year. With DNG, heavy-duty trucks can run on a mixture of diesel and up to 70% CNG or LNG.
Peake went after – and attained – EPA approval for engine platforms from model years 2010 to 2012. The engines covered by the EPA nod, including the Cummins ISX, range in horsepower from 400 hp to 600 hp.
And across the Atlantic, Clean Air Power Ltd. is poised to bring its Genesis EDGE technology to the U.S. market. The company's proprietary Dual-Fuel system, which is already in use among European fleets, enables natural gas to replace up to 90% of the diesel consumed by a heavy-duty engine.
Clean Air Power will spend the majority of 2013 developing an application suited to the U.S. market, and production in the U.S. is targeted for early 2014.