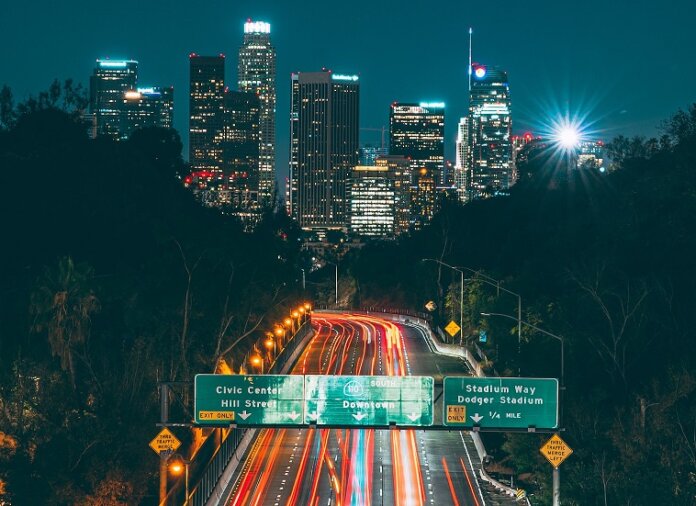 The California Air Resources Board (CARB) has approved the Advanced Clean Fleets rule, which will require a transition to zero-emission medium- and heavy-duty vehicles, including an end to combustion truck sales in 2036.
Under the new rule, fleet owners operating vehicles for private services such as last-mile delivery and federal fleets such as the Postal Service, along with state and local government fleets, will begin their transition toward zero-emission vehicles starting next year. The rule includes the ability to continue operating existing vehicles through their useful life.
Due to the impact that truck traffic has on residents living near heavily trafficked corridors, drayage trucks will need to be zero-emissions by 2035.
All other fleet owners will have the option to transition a percentage of their vehicles to meet expected zero-emission milestones, which gives owners the flexibility to continue operating combustion-powered vehicles as needed during the move toward cleaner technology.
The flexibility is intended to take into consideration the available technology and the need to target the highest-polluting vehicles. For example, last-mile delivery and yard trucks must transition by 2035, work trucks and day cab tractors must be zero-emission by 2039, and sleeper cab tractors and specialty vehicles must be zero-emission by 2042.
The rule also allows fleet owners to receive exemptions based on available technology to make sure fleet owners continue to replace their older, polluting trucks with ones that have the cleanest engines in the nation. There are already about 150 existing medium- and heavy-duty zero-emission trucks that are commercially available in the U.S. today, CARB notes.
"We have the technology available to start working toward a zero-emission future now," says CARB Chair Liane Randolph. "The Advanced Clean Fleets rule is a reasonable and innovative approach to clean up the vehicles on our roads and ensure that Californians have the clean air that they want and deserve. At the same time, this rule provides manufacturers, truck owners and fueling providers the assurance that there will be a market and the demand for zero-emissions vehicles, while providing a flexible path to making the transition toward clean air."
To support the needed refueling infrastructure and services to make the transition, agencies including CARB, the California Energy Commission, the California State Transportation Agency, California Transportation Commission, California Department of Transportation, the Department of General Services and the Governor's Office of Economic and Business Development have committed to the Zero-Emission Infrastructure Joint Agency Statement of Intent.
The agencies will plan, develop, deploy and help to fund the extensive network of electric charging and hydrogen stations required to help get California to zero emissions by 2045.
Advanced Clean Fleets follows the 2020 adoption of the Advanced Clean Trucks rule, which put in place a requirement for manufacturers to increase the sale of zero-emission trucks and its waiver was recently granted by the U.S. Environmental Protection Agency.
Photo by Rihards Sergis on Unsplash