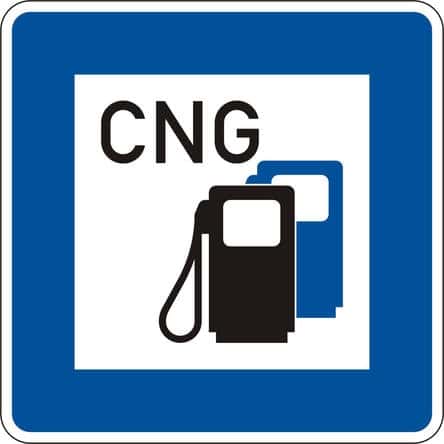 As promised, a multistate collaborative led by the executive offices in Oklahoma and Colorado has issued a request for proposals (RFP) seeking pricing information for multiple classes of compressed natural gas (CNG) vehicles.
Last week, 13 states were on board for the RFP, and eight more joined prior to the issuance. The RFP, which is being administered by the National Association of State Procurement Officials, pools the purchasing power of these 21 states in order to give vehicle manufacturers some certainty that stronger demand for natural gas vehicles (NGVs) will begin bubbling.
Oklahoma Secretary of Energy Michael Ming recently told NGT News that the competitive bidding process would include a 'spectrum of vehicles,' and the RFP reflects that. Each state is asking dealers for bids for the following vehicle types:
3/4-ton truck, 4WD, CNG bi-fuel
Dedicated CNG or CNG bi-fuel systems are acceptable for each vehicle class, with the exception of the 3/4-ton truck. According to the RFP specifications, these vehicles must be CNG bi-fuel. All of the states require that the vehicles meet U.S. Environmental Protection Agency emissions regulations, and some states are also demanding that the NGVs comply with California emissions standards.
Because of franchise agreements, OEMs do not bid directly – that is handled state by state, by dealers. The process is standard for state fleets' traditional vehicle procurements, and the RFP for NGVs will go through the same channels.
For instance, Laura Bybee, a procurement officer for the State of Oklahoma, tells NGT News that anywhere from 15 to 20 Oklahoma dealers participate in bids for traditional vehicles, and she anticipates the same level of involvement for the NGV RFP.
Bybee notes that interest in NGVs among the state's fleet operators and dealers has increased measurably in the past year. Oklahoma could acquire 1,700 or more NGVs through this new RFP process alone.
That figure, of course, reflects only the number of NGVs that the State of Oklahoma is planning to purchase. The 20 other states participating in the RFP have their own targets, and most counties and municipalities within these states can also take advantage of the competitive bidding process.
'We're excited. Hopefully, the automakers will look at this and see that there's a real opportunity to sell natural gas vehicles to the states,' said Richard Kolodziej, president of trade group NGVAmerica.
'The signal this sends to the OEMs is, 'This is happening, and it is a priority for these 21 states,'' he added.
The states participating in the RFP are Colorado, Connecticut, Hawaii, Kentucky, Louisiana, Maine, Minnesota, Mississippi, Montana, Nevada, New Mexico, Ohio, Oklahoma, Pennsylvania, South Carolina, Texas, Utah, Vermont, Virginia, West Virginia and Wyoming.