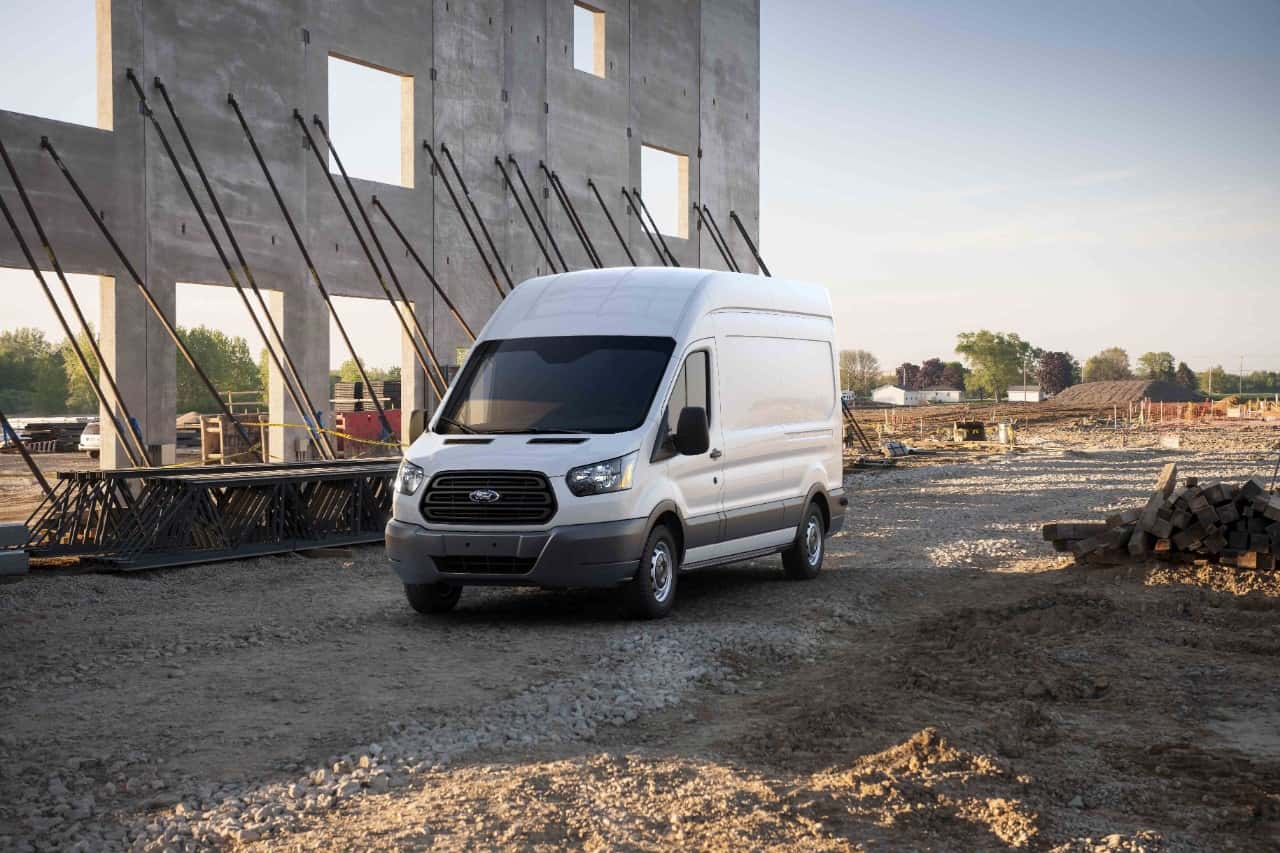 Ford is introducing improvements across its van lineup for the 2017 model year that it says are designed to make the vehicles trusted by fleet and small business customers even more flexible.
Offering a choice of 64 configurations – up from 58 in the previous model year – Ford Transit's best-in-class flexibility has helped it become America's best-selling commercial van, according to Ford.
Some of the newly available configurations include Transit 350 regular-wheelbase van – and chassis cab and cutaway – with single rear wheel and 9,500-pound gross vehicle weight. The 3.7-liter V6 engine will now be standard on dual rear wheel van and wagon models, lowering the base price and providing the option of compressed natural gas (CNG) or liquefied petroleum (LPG) capability.
A CNG/propane gaseous engine prep package is available for conversion to CNG or LPG. An E-Series cutaway with the CNG/LPG package can be upgraded with aftermarket upfits to the bi-fuel capability – enabling it to run on either unleaded gasoline or natural gas.
The 6.2-liter V8 engine proven in Ford F-Series Super Duty trucks will be available midyear for the 2017 E-Series cutaway. Customers can choose from the new 6.2-liter V8 or the standard 6.8-liter V10.
The 6.2-liter V8 engine's single-overhead-cam design and dual-equal variable cam timing help optimize power through the entire power range. The engine is E85 flex fuel-capable – meaning it can run on unleaded gasoline or E85 (85% ethanol, 15% gasoline).
The 2017 Ford Transit is updated with a number of interior changes driven by fleet customer feedback. A low-profile center console option is available on all Transit variants for delivery drivers and others who want easier access to walk from the cab into the back of the vehicle. The feature also makes it easier for fleets to install computer equipment in the center console area.
"Walk-through center consoles are just one enhancement we are adding in response to real-world driver input," says Yaro Hetman, brand manager of Ford Transit, Transit Connect and E-Series. "Fleet customers tell us they love Transit, and we are making it even better for the 2017 model year."
LED lighting is enhanced and made standard in Transit vans for better cargo area visibility while loading and unloading. A 12-volt powerpoint in the D-pillar is standard on vans for powering equipment such as cordless tool batteries.
Ordering for the 2017 Transit Connect cargo van and Transit Connect Wagon begins online March 14, with vehicles available at Ford dealerships in September.