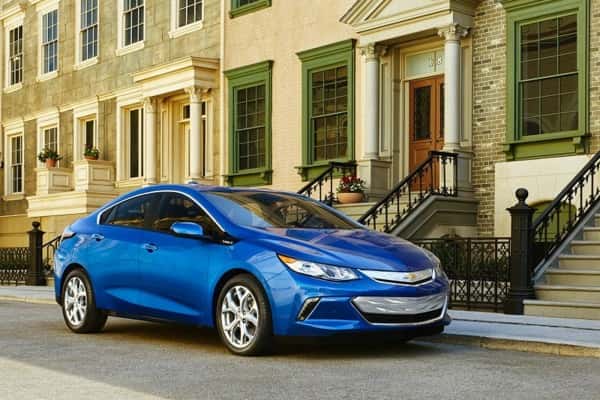 Production of the 2017 Chevrolet Volt plug-in hybrid began earlier this year, and the first vehicles will be arriving at Chevy dealerships nationwide shortly, with as much as a $1,000 incentive to help juice sales, reports Cars Direct.
The all-new 2016 Chevy Volt debuted last year with 53 miles of electric driving range and a 42 MPG fuel economy rating from the U.S. Environmental Protection Agency. GM began a limited rollout of the 2016 Volt to Chevrolet dealerships in California, Oregon, Maryland and a handful of Northeast states last year, but the 2017 model will be available nationwide by this spring, according to GM.
Pricing for the 2017 Chevy Volt starts at $34,095, including destination, but does not account for the $7,500 federal tax rebate or any state or local incentives. The $1,000 incentive from GM is available to buyers in California, Connecticut, Massachusetts, Maryland, Maine, New Hampshire, New Jersey, New York, Oregon, Rhode Island, and Vermont.
For $38,445, buyers can step up to the better-equipped Volt Premier that offers customers features such as Automatic Parking Assist, Lane Keep Assist and heated front leather seats, among other premium features.
Dealers are already taking offers, and GM is offering a $1,000 rebate on the Volt right off the bat. This doesn't include an additional $500 for current leaseholders or buyers coming from another brand.