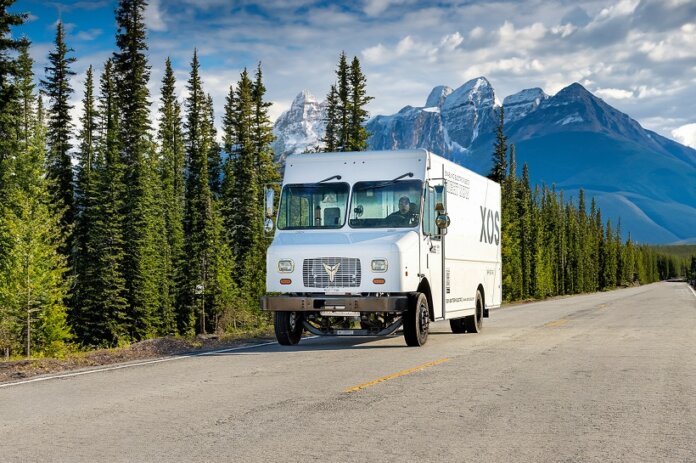 Xos Inc. says its electric step vans are now eligible for the incentives from the Government of Canada's Medium- and Heavy-Duty Zero-Emission Vehicles Program (iMHZEV).
The iMHZEV Program, administered by Transport Canada, aims to incentivize the adoption of medium- and heavy-duty zero-emission vehicles by Canadian businesses. Eligible Canadian purchasing and leasing organizations can benefit from iMHZEV program incentives, promoting sustainability and environmental responsibility in the commercial vehicle sector.
"Our customers in Canada now have a compelling incentive to make the switch to electric vehicles," says Dakota Semler, CEO of Xos.
Canadian businesses purchasing a model year 2022 or 2023 Xos SV Class 6 battery-electric step van are eligible for an incentive of up to $100,000 CAD, the company says.