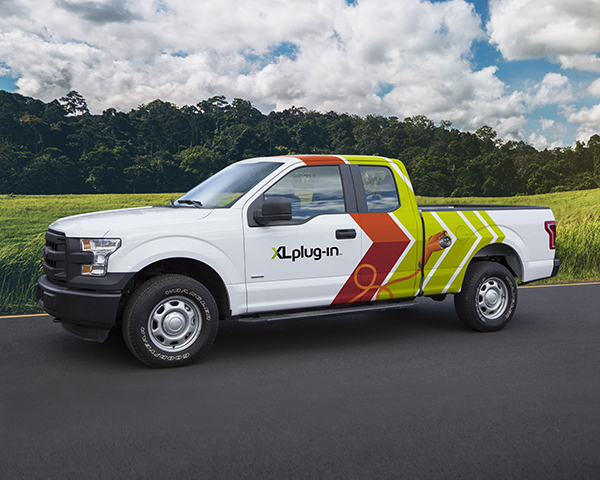 XL Hybrids Inc., a provider of connected fleet electrification solutions for commercial and municipal fleets, has been awarded Electrification Qualified Vehicle Modifier (eQVM) status in the new Ford certification program.
The Ford eQVM program helps fleet and commercial customers meet their specific needs for durable, reliable electrified hybrid work trucks that retain the original powertrain warranty. By expanding its Qualified Vehicle Modifier program to include electrified vehicles, Ford recognizes the value of plug-in electrified and hybrid electric vehicles for comprehensive and innovative fleet fuel efficiency and sustainability programs.
XL Hybrids was first recognized with the eQVM status in December 2016 by meeting the high standards for design, manufacturing, and quality controls for upfitting new Ford vans and trucks.
"We are honored to be the first modifier certified in Ford's new eQVM program," says Ed Lovelace, XL Hybrids' chief technology officer. "Another major distinction is that XL Hybrids is both an eQVM technology provider and an eQVM installer at our Boston facility. Several of XL Hybrids' Ford ship-thru upfit partners supporting the Kansas City, Mo. and Avon Lake, Ohio Ford truck plants have also completed the eQVM Installer audit process."
XL Hybrids' electrification solutions for fleets include its XL3 Hybrid Electric Drive System, as well as its recently announced XLP Plug-in Hybrid Electric Vehicle solution. Currently, XL Hybrids sells electrification system upfits for the full range of Ford Class 2 and larger vehicles, including the Transit, E-Series, and F-Series platforms.
XL Hybrids' electrification systems have been installed via serial OEM ship-thru production at upfitters since launching its products more than four years ago.
"XL Hybrids' business and technology strategy has been designed to align with Ford's corporate electrification vision while, at the same time, providing cost-effective fleet solutions that complement Ford's chassis, gas powertrain and safety systems," says Clay Siegert, co-founder and chief operating officer of XL Hybrids.
"We retain everything that is great about Ford's products by replacing only the OEM driveshaft to deliver a complementary electrification solution," he continues. "Our solutions are fleet-ready because we are building on an OEM product that fleets trust for operations and durability, while maintaining Ford's warranty."