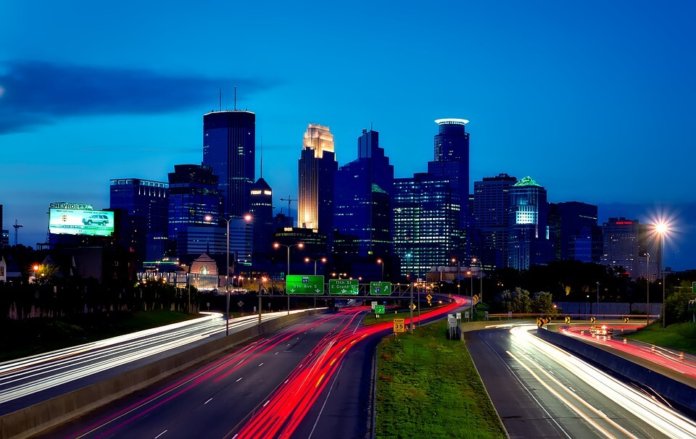 Minneapolis-based utility Xcel Energy has announced plans to invest more than $25 million in support of electric vehicles (EVs).
In a filing with the Minnesota Public Utilities Commission, Xcel Energy announced a range of EV programs focused on three main areas: home charging, public charging and fleet operations. The company's goal is to test new EV services that can be expanded to all Minnesota customers over time.
"EVs present an opportunity to make the most of our clean energy investments while creating new and affordable options for our customers," says Chris Clark, president of Xcel Energy-Minnesota. "Our plan is the culmination of months of research and discussions with stakeholders who are as invested in the future of EVs as we are. We look forward to giving drivers and fleet operators the knowledge, tools and options they need to go electric."
Home charging
For residential customers, Xcel Energy plans to offer a new subscription service that will provide drivers with a set bill for EV charging and equipment each month. The company is also providing options that encourage drivers to charge their EVs overnight. Xcel Energy is also looking to offer digital tools that help customers understand their options when it comes to vehicle choices, pricing options and charging solutions.
Public charging
Xcel Energy is working to build the infrastructure for fast-charging networks. One proposed initiative is a fast-charging corridor pilot that will leverage public and private funds to increase the availability of fast-charging stations on highways and other major corridors.
Working with the cities of Saint Paul and Minneapolis, the company has also proposed a pilot to support a charging network for everyone who travels through the Twin Cities. Through a partnership with HOURCAR, Xcel Energy will also support an all-electric, one-way car-sharing service and other mobility services in the Twin Cities. This project will increase access to the benefits of electric transportation, especially those in low-income communities.
Fleet vehicles
Xcel Energy plans to make it easier and more affordable for large fleet operators – such as Metro Transit, the Minnesota Department of Administration and the City of Minneapolis – to integrate EVs into their fleets.
Xcel Energy plans to provide infrastructure to charge the first eight of Metro Transit's electric buses. The new 60-foot buses will serve the C-Line, a new rapid bus route connecting Brooklyn Center, north Minneapolis and downtown Minneapolis, beginning in 2019. Xcel Energy is also looking to provide charging infrastructure for 200 ports for the State of Minnesota's fleet and 90 charging ports for the City of Minneapolis's EV fleet.