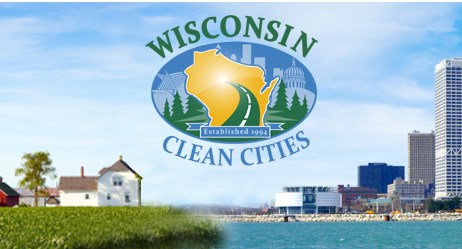 Registration is now open for the Natural Gas for Transportation Roundtable presented by Wisconsin Clean Cities in partnership with equipment manufacturer CMD CNG Energy Solutions.
"Many transportation leaders understand the environmental benefits of natural gas as a vehicle fuel, but fear the vehicles can't meet performance or budgetary expectations," says Wisconsin Clean Cities Executive Director Lorrie Lisek. "That's why events such as these are so important. Participants can learn from their peers in the industry how natural gas can improve efficiency, save money and provide exceptional performance."
The Natural Gas for Transportation Roundtable will be hosted by CMD CNG Energy Solution, at 3000 E. Pershing St. in Appleton, Wis. The event, scheduled from 9 a.m. to noon local time on Nov. 9 at CMD, is free, but pre-registration is required. The event will include lunch, provided by sponsor and host CMD. A tour of the facilities and demonstration of the 100 GCS Modular Compressor System for CNG fueling will follow.
Attendees will hear from government officials and industry experts on the latest trends and technologies, as well as funding opportunities for implementing compressed, liquefied and renewable (biogas) natural gas in a variety of transportation sectors.
The event will feature presentations on Wisconsin's natural gas market, technology trends, vehicles, fueling and updates on funding opportunities including the Interstate 94 Michigan to Montana project and the Volkswagen diesel emissions settlement mitigation trust.
A variety of natural gas vehicles will be on display alongside representatives from the natural gas vehicle and technology industries with information on applications for diverse transportation sectors.
"We're pleased to host this important event for the natural gas industry," says CMD CNG Energy Solutions Business Development Manager Brad Schmoll. "We welcome colleagues in the natural gas and transportation industries as we work together to continue to make CNG a clean-burning, affordable transportation fuel choice."
To register, visit the Upcoming Events tab at wicleancities.org. For more information, contact Courtney Long at (414) 221-4487 or courtney.long@wicleancities.org.