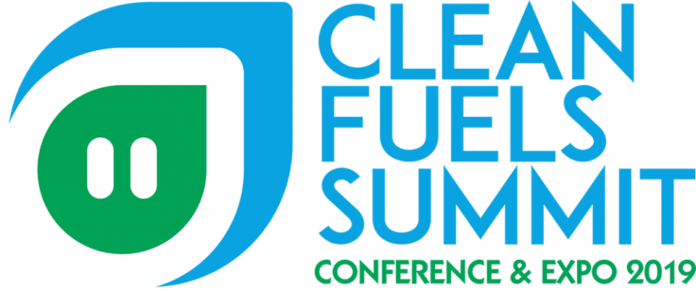 The Clean Fuels Summit, hosted by Louisiana Clean Fuels and the Southeast Louisiana Clean Fuel Partnership, is coming to NOLA Motorsports Park in Avondale, La., on Oct. 10.
The event will feature a ride and drive on the racetrack, updates on the latest sustainable fleet technologies, and a speaker lineup of clean fuel stakeholders from throughout the transportation industry.
Featured presentations include as follows: 
Future of Transportation: Bobby Hill, vice president of North American sales for Build Your Dreams (BYD), and Tom Hopkins, regional business development manager at ROUSH CleanTech, will discuss their respective companies' visions of how technology is shaping and changing the industry.
Dave Schaller of the North American Council for Freight Efficiency's (NACFE) presentation, "Plugging into Trucking Trends," will cover advancements in medium- and heavy-duty electric trucks, NACFE's work to double freight efficiency, and their "Run on Less" truck demonstration this October.
A Workforce Development panel featuring Jared Schnader of CalStart and Bobby Hill of BYD, moderated by Chance McNeely, executive director of the Louisiana Motor Transport Association (LMTA), will address the shortage of technicians in the automotive industry, as well as new solutions to fill this critical workforce gap in the alternative fuel vehicle market.
Additional speakers are as follows:
Secretary Dr. Chuck Carr Brown of the Louisiana Department of Environmental Quality will give an update on Louisiana's Volkswagen Mitigation Settlement funding and projects.
The keynote presentation, "Campus Community: Sustainability at Scale," will be delivered by Gretchen Vanicor and Terrence Chambers of the University of Louisiana at Lafayette. 
Tom Stephens of Argonne National Laboratory and Josh Schwartz of GPS Insight will explain the value of telematics data in "Gathering the Right Fleet Data & Choosing the Right Partner."
Joe Annotti of GNA Clean Transportation & Energy Consultants will present on the latest fleet funding opportunities in "Finding the Funds: The Role of Incentives in Clean Transportation Projects".
The Clean Fuels Summit is sponsored by the Propane Education and Research Council, the Paretti Family of Dealerships, Ingevity, GNA Clean Transportation & Energy Consultants, South Coast Solar, the Louisiana Motor Transport Association, GPS Insight, Stone Oil, Atmos Energy, and the Louisiana Chemical Association.
More information on the event can be found here. General admission tickets are $30 online and $45 at the door. Discounts are available for students with a valid ID.