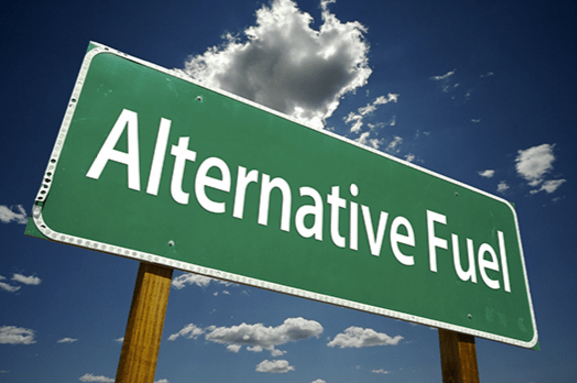 Western Washington Clean Cities has announced that its partners and member fleets collectively saved 20.6 million gallons of petroleum last year by switching to cleaner, alternative fuels and implementing vehicle efficiencies.
Western Washington Clean Cities announced the results at its annual awards event last week and recognized nine member organizations that are advancing clean transportation fuels and technologies.
"This year's award winners are paving the way towards a more sustainable transportation system by converting to alternative fuels, like electricity, biofuels, natural gas and propane," says Robin Gold, coordinator of alternative fuels and technologies for Western Washington Clean Cities. "Reducing petroleum consumption is an important way our region can fight climate change, protect public health and support our local economy."
Each year, Western Washington Clean Cities measures the progress of its member fleets and partners by collecting data on their fuel usage and efficiency improvements. Award winners are selected each year based on their advancement of alternative fuels and overall leadership in the field of clean transportation.
"Washington State's largest source of climate change-causing pollution is transportation," comments Gold. "Our member fleets are doing their part to decrease their impact on our environment and reduce our country's dependence on imported oil."
The Western Washington Clean Cities award winners are as follows:
Best Achievement in Biofuels – Pierce County
Best Achievement in Electricity – Washington State Department of Enterprise Services
Best Achievement in Natural Gas – Pierce Transit
Best Achievement in Propane Autogas (tie) – City of Redmond
Best Achievement in Propane Autogas (tie) – Kitsap County Public Works
Best Performance by a Private Fleet – Waste Management
Best Performance by a Public Fleet – Snohomish County Public Utility District
Clean Cities Spirit Award – Andrea Pratt, City of Seattle
Sustainable Commitment – King County
According to the association, the 2016 annual fleet survey found that 20.6 million gallons of petroleum was saved by local fleets switching to vehicles powered by cleaner fuels, including electricity, natural gas, propane autogas and biofuels. In addition, the survey found 115,800 tons of greenhouse gases was reduced through the use of clean fuels and technologies to improve fuel efficiency – an increase of 18% over the previous year.