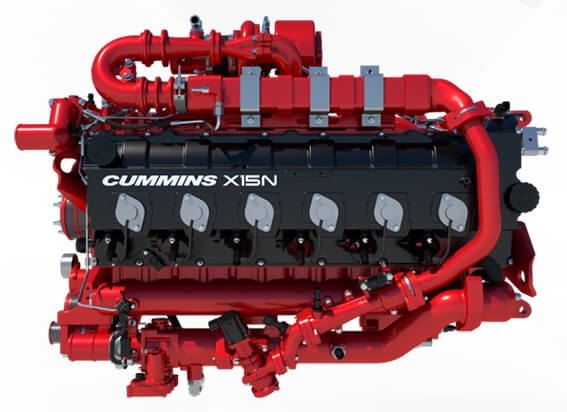 Transportation and logistics provider Werner Enterprises says it will be testing and validating the 2023 X15N Cummins natural gas engine in its fleet as a part of efforts to achieve a 55% reduction in carbon emissions by 2035.
"As a top five truckload carrier in North America, we are committed to implementing sustainability initiatives creating long-lasting and industry-wide impacts," says Werner Chairman, President and CEO Derek Leathers. "These vehicles can greatly reduce emissions when running renewable natural gas, and we are eager and willing to help validate this new technology."
The technology is built on a global internal combustion engine platform by Cummins and will be tested in the market through the Peterbilt Model 579. Cummins anticipates production of the X15N in 2024.
"Testing the new X15N with Werner Enterprises is a natural step in our ever-evolving relationship with one of the nation's largest truckload fleets as we continue to work together on new technologies," adds Cummins' Puneet Jhawar. "We are excited to put Cummins' next-generation natural gas powertrain through the rigor of Werner's structured testing and validation process."