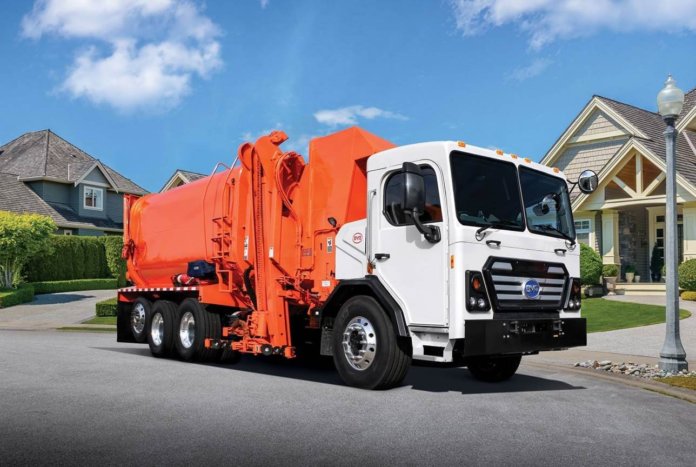 Waste Resources Inc., a subsidiary of Waste Resource Technologies Inc. (WRT), has adopted a new all-electric collection truck to serve customers in the City of Carson, Calif.
BYD (Build Your Dreams) recently delivered a BYD 8R Class 8 automated side loader (ASL) truck to the company. According to BYD, this vehicle represents the first all-electric refuse truck in residential collection operation in Southern California.
The heavy-duty truck features BYD's propriety electric propulsion system designed specifically for refuse collection. Waste Resources' truck's cab and chassis were also built by BYD, and the ASL body was built by Amrep, a Wastequip company.
"Waste Resources is a forward-thinking company that is embracing zero-emission technology for the benefit of the communities it serves," says John Gerra, BYD's director of business development for electric trucks.
"Electric collection trucks are part of our strategy to use clean, green and sustainable technologies for waste collection, processing and conversion," adds Tommy Gendal, chief operating officer of WRT and Waste Resources. "We applaud the City of Carson, Calif., for allowing us the opportunity to roll out these technologically advanced collection vehicles."