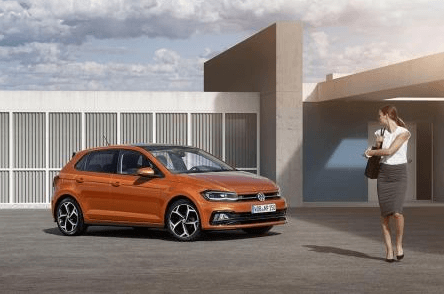 Volkswagen has formally presented the redesigned sixth-generation Polo at a world premiere last week in Berlin – now available with a natural gas engine.
Herbert Diess, chairman of the Volkswagen Brand Board of Management, comments, "The Polo is a young, fresh car. It combines charisma with strong technology. No other car offers so much space for its size."
For the first time, the Polo will be available with a natural gas engine – the newly developed 1.0 TGI with an output of 66 kW/90 PS1. In addition, there will be a choice of four petrol and two diesel engines, all equipped as standard with a start/stop system and regenerative braking mode. Every engine with a power output of 70 kW or above can be combined with a dual clutch gearbox (DSG).
Including all different versions, the Polo has been sold over 16 million times worldwide.
According to Volkswagen, the sixth-generation model has a fully new exterior design, which makes the car – now as a rule with four doors – appear "sportier and more grown up."
Further, the new Polo has been made bigger than its predecessor, offering more space for the driver and passengers, plus significantly increased boot volume, which has gone up from 280 liters to 351 liters.