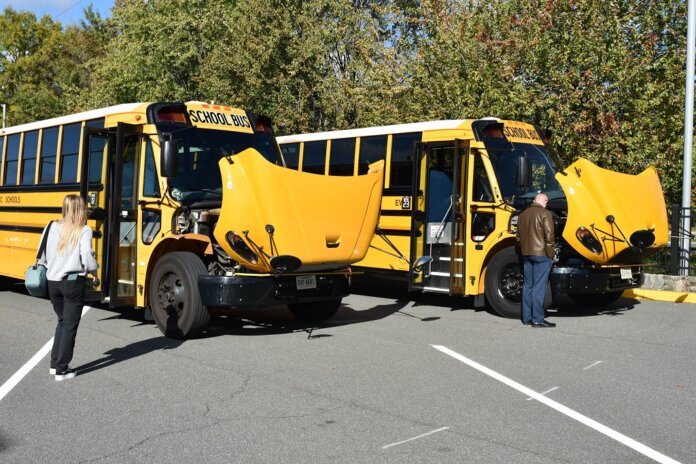 Highland Electric Fleets, a provider of electrification-as-a-service, is working with Manassas City Public Schools to install six chargers and deploy 12 electric school buses in the district over a three-year period.
As Highland's first electric school bus deployment in Virginia, the project will support the City of Manassas' goals to reduce greenhouse gas emissions 50% by 2030 and 80% by 2050 as part of the city's sustainability plan.
"The purchase of the electric buses supports our efforts towards a greener, more eco-friendly school transportation system," says Andy Hawkins, executive director of finance and operations at Manassas City Public Schools. "We look forward to monitoring the progress and impact of this initiative as we work with Highland to reduce our carbon footprint."
The district secured three buses for the current school year and will add three more next school year. An additional six buses will be added in 2025.
Highland says its unique model of combining private capital with public funding removes the upfront cost of upgrading to electric, making it easier and more affordable for school districts to transition their fleets to electric.
As the district's electrification partner, Highland procures the buses and charging equipment, electrifies the bus depot, trains bus drivers and mechanics, manages charging, and offers a charge-readiness guarantee for the duration of the contract – all for one fixed price that often equates to less than traditional diesel costs.